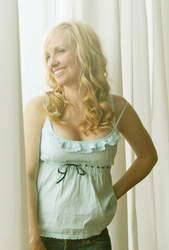 Search marketing expert, Cherie Yvette, launches a new talk radio show called Search Showdown where, after delivering a powerful search marketing lesson, callers ask questions about their own search campaigns to be answered live on air.
Lawrence, KS (PRWEB) April 19, 2010
Internet users today are so savvy when using search to find local businesses that if a local business is not listed at the top of the search results, it won't be found. Google offers several business solutions, advertising opportunities, and productivity tools through their Local Business Center and Adwords program. When attempting to use these tools to attract new customers and sales to their business, however, local business owners often don't have any idea where to start let alone how to manage a profitable search marketing campaign.
Trying to learn how to navigate this new world of marketing often leads to little more than frustration for a local business owner whose marketing experience has been mostly limited to purchasing an ad for the online yellow pages or local business directory. As small business owners attempt to create an effective online presence, they often get no further than discovering the tremendous difficulty of local search marketing.
A solution to this problem facing local business owners can now be found for free by simply tuning in to a fun, informative new talk radio show. Cherie Yvette, founder of The Urban Cowgirl, is a Google gunslinger and search marketing expert with a new call-in Internet radio show called the Search Showdown. Tuesdays at 6pm CST, after delivering a powerful search marketing lesson, Yvette takes callers' questions about their own search campaigns and answers them live on air.
The show is part of The Urban Cowgirl's mission to help local business owners ambush their competition and win the search showdown by moving their local business listing to the top of the search results.
"Today, 80% of all online purchases start on a search engine. The need for local businesses to lasso the number one position for their keywords is essential to establishing market share as more and more business transactions move online" states Yvette. She adds, "Many local business owners still haven't even shown up on the dusty length of Google Main Street let alone drawn their weapon. In the search showdown your potential customers either find you, or they find your competition."
Currently the Search Showdown is following local business owners Jesse Brubacher and Kate Frick of Kansas-based Brubacher Building Workshop who went from being invisible to local searchers to being at the top of the search results page for their keywords within a few short weeks using Yvette's expert advice and strategies surrounding local search to put their business on the map using Google's Local Business Center and Adwords campaigns.
Local business owners may tune in to Search Showdown every Tuesday at 6pm Central at http://www.theurbancowgirl.com/classroom to ask their own burning questions about search marketing as it pertains to their small business.
About The Urban Cowgirl, Cherie Yvette
A passionate entrepreneur and speaker, Cherie Yvette has helped thousands of small business owners position their business on the search engines. Cherie's in depth knowledge of what makes search profitable, combined with sales driven strategies, help her clients to cut through the technical clutter and focus on what's important – achieving their personal and business goals.
Cherie is the founder of The Urban Cowgirl, a company devoted to assisting today's entrepreneur in the challenging but rewarding task of establishing a successful business on the Internet Frontier.
Contact:
Cherie Yvette
1-758-842-2020
http://www.theurbancowgirl.com
# # #