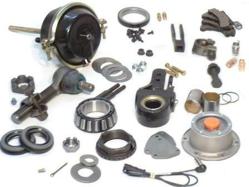 The company database is now searchable for local companies in the U.S. supplying preowned auto parts with below average wear and tear.
Memphis, Tennessee (PRWEB) June 12, 2013
Auto parts supply companies are used to distributing the parts vehicle owners purchase to replace defective or failed components in foreign and domestic automobiles. The http://autoprosusa.com company is now linking vehicle owners with local junk yards online to find secondary market parts for reduced prices.
The company database is now searchable for local companies in the U.S. supplying preowned auto parts with below average wear and tear. The inclusion of these companies online is designed to remove the struggles of finding parts for affordable prices for immediate replacement into pickup trucks, cars or sport utility vehicles.
Secondary suppliers like junkyards and salvage companies have been used by some vehicle owners for decades to locate parts not currently sold through chain retail companies. The assortment of parts available in preowned condition can come with different levels of quality depending on the source.
The local yards now searchable through the Auto Pros USA database online have been selected for the quality and speed of delivery for auto parts. All of the secondary parts and accessories included in the online database have been verified for quality and basic warranty policies before addition into this consumer searched database.
The AutoProsUSA.com company website has been changed this year with new tools and features to make parts discovery easier. Informative pages are now part of the published content included for consumers to use online. These pages are written to inform buyers about parts quality, history of parts and other relevant information before a purchase decision is made.
Each of these new company pages includes the quote box capable of providing instant prices for any in stock parts. Price quotes can be obtained from any local yards or other salvage companies currently providing the fulfillment for U.S. shipments.
Because auto parts can vary in quality, a batch of streaming videos have been included along with published content online. The videos are an extra method that is in place to explain the part types to customers as well as introduce the ordering process online.
The company website and a YouTube channel now serve as the primary ways to locate the new video series published for consumers. A sample video can be viewed at http://www.youtube.com/watch?v=_Gp4Ziu2QWM. Additional videos are now the production to build up the amount of information available to consumers when researching secondary parts on the company website.
Junk yards, salvage dealers or other parts supply companies not currently listed inside the company database can make immediate requests for listings using the following information:
Auto Pros USA
1270 Crabb River Rd.
‪Richmond, TX 77469
(888) 230-1731
(713) 560-7017
About AutoProsUSA.com
The AutoProsUSA.com company uses business and marketing relationships to connect with auto parts suppliers in the U.S. to supply average customers with better discounts and shipment incentives for all parts orders placed online. This company now works with junkyards, salvage companies and other dealers to locate in stock parts with reduced prices for consumer sale. The AutoProsUSA.com company website can now be used as the primary resource to locate discounts and stock status information for suppliers fulfilling orders. A useful toll-free company number is presented to all buyers researching online and placing orders offline.