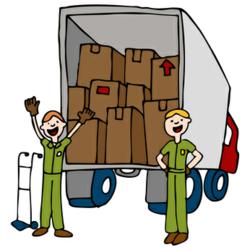 Dedicated team of local moving company experts
(PRWEB) April 11, 2013
Some local moving companies pine for the longer distance customers. These cash cows meant more money, more menu items to bill for, and an overall larger compensation package. Movers.net has made an attempt to aggregate a large directory of hundreds of moving companies that would focus on shorter distances as opposed to the long distance moves that they have accustomed to working with.
Anna, who recently moved twenty miles away from home, was shocked by the indifference of local moving companies. "I wasn't a big ticket item for them and they just did not want to talk to me. Had I told them I was moving a few hundred miles away, they would have fought to get my attention. Thankfully, Movers.net connected me with local moving companies that focused on truly local moves. I was able to get the customer service and attention I needed and deserved," says Anna.
Announcing the new directory of local moving companies, Movers.net released an official press statement:
"We were very concerned about the losing interest in short distance moves. Surprisingly, over eighty percent of customers move within a hundred mile radius. Leaving them out to fend on their own was not just bad ethics, it was a bad business move as well. We decided to develop a strong network of companies that would cater to the audience of individuals who wanted to stay within a certain geographic radius. With the release of our dedicated network, customers can request quotes, negotiate discounts, and be assured that they would be working with companies that truly value their business."
The company's founder, Randy Rodriguez, added his remarks to the official release: "I am a strong believer that every paying customer matters. It makes no difference to me whether a customer pays for the big ticket items or the smaller ones. In my opinion, the hallmark of a true company is its dedication to every customer. My team has assembled the best local moving companies in the market. We truly want to empower our customers with outstanding service."
Movers.net has been in existence for over fifteen years. The company includes a network of hundreds of highly specialized local moving companies that focus on helping customers move from A-B. The site allows customers to research movers and request quotes. Having multiple companies compete for a single customer's business translates into substantial savings for the customer and significantly better service.
Movers.net can be accessed 24/7 and is powered by a dedicated team of local moving company experts, a dedicated bunch of representatives who literally live on comparing and working with customers and moving companies.
The site includes hundreds of reviews from internal experts and previous customers. Furthermore, a powerful knowledge base of thousands of informative articles helps customers learn the nuances of the moving sector.
For more information and to request a quote, visit http://www.movers.net/local-moving/.