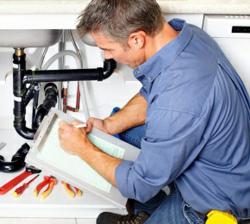 The site is an easy way for consumers looking for a Local Plumber that services their local service area by simply typing in their zip code
(PRWEB) April 27, 2013
Local Internet Marketing Busy Bee Media Group, LLC announces launch of LocalPlumber.net.
With more than 400,000 plumbers in the U.S., consumers have a difficult time choosing a company in their area when they need one.
A recently launched website called Local Plumber was designed to make this arduous task a much easier one. The website already has more than 80,000 listings.
"The site is an easy way for consumers looking for a plumber that services their local service area by simply typing in their zip code," said Michael Parente, Internet Marketing Specialist with Busy Bee Media Group, LLC, which announced the launch.
In addition to using a zip code, a search can be refined with a category search, which includes residential or commercial plumbers, drain cleaning, sewer lines, septic systems, water heaters and plumbing supplies.
When choosing a plumber, most people also want to know how customers have evaluated the business. LocalPlumber.net also has customer reviews and the ability to leave a review. Local Plumber also makes it easy to locate a business with Google Maps and contact them, either by sending an email or texting the plumber's cell phone.
Articles on the website provide helpful information, such as choosing the right plumber and water-saving tips.
Since references and online reviews are how most people find good plumbers, Local Plumber also is an efficient way for plumbing companies to list their business for free and direct customers to the site to leave you reviews. The website is offering several listing incentives, including an upgraded listing to the first four plumbers to list in every state, which will rotate on the home page in their local market, and a chance to be chosen as a banner sponsor for one year, valued at more than $1,200.
Every new plumbing company located in the U.S. that claims and/or creates their free listing on LocalPlumber.net also will be included in a drawing to be held on June 30th, 2013 for a chance to win one of five free Local Search Engine Optimization packages. Winners will be announced on the website and contacted by phone and/or email on July 1, 2013.
"With the usage of the internet continuing to explode, you need to make sure you are listed correctly, with the relevant information your potential customers are looking for" Parente said. "Your customers will thank you for making your information easy to find."