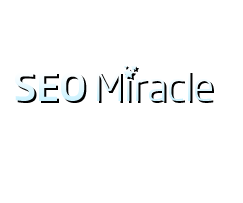 Local SEO is something that most of our SEO resellers are interested in.
Miami, FL (PRWEB) January 07, 2013
It has been more than a year since SEOMiracle.com decided to start helping their partners to expand their businesses and get more traffic to their websites. The most common way to help has been by creating a series of webinars and seminars where the experts from SEOMiracle.com often talk about how to solve issues that their SEO resellers have. Yesterday's webinar included a number of local SEO tips that will help all SEO resellers to gain a competitive edge over their competition.
SEOMiracle.com is one of the leading SEO companies in the United States that is constantly available to its customers. At SEOMiracle.com, they go above and beyond for their clients by offering not only reliable and fast SEO services, but also a complex system which helps in reporting about the client's SEO work.
Joshua Hood, CEO and a co-founder of SEOMiracle.com, is also an expert in SEO and marketing. Joshua made an interesting comment before the webinar started:
"SEO is SEO, and you have to remember that the same rules apply, no matter if you are optimizing a pizza place or a law firm. Local SEO is something that most of our SEO resellers are interested in. That is why we decided to talk about local SEO and give some of the most effective tips to be applied. For example, we always suggest our clients to use lots of pictures, which don't have to be professional-quality but they need to show off the business assets. The next big thing is to list your address and phone number as well as web address so they easily track you down."
If anyone would like to visit SEO Miracle's website and find out more about the prices, or schedule a free SEO consultation, go to http://www.seomiracle.com or call their office phone at 305-432-2350.