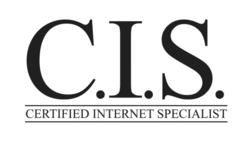 This only strengthens all that we strive to achieve for our clients...which is great results.
Palm Coast, FL (PRWEB) February 08, 2013
In a move to provide complete transparency as well as contribute more effective results, the highly sought after Certified Internet Specialist Group has introduced a proprietary call tracking system focused primarily on their local small business clientele. This call system allows companies to get real time tracking of incoming calls and other features such as the ability to create multiple phone numbers to effectively isolate successful advertising campaigns plus full call recordings. With this system that has been implemented among all their clients, the results have been incredible across the board.
"Being able to track online activity has always been a huge advantage and selling point for us as internet marketers," states Mark Ramos, marketing team member of Route 72 Systems. Ramos goes on to say, "For local business owners and the markets they serve, we have found the phone still represents at least 70 percent of their business. Being able to provide a fully trackable call tracking system has boosted not only our ability to provide the best possible service to our clients but most importantly improve their results by helping them close more business." The feature of call recordings has also been quite revealing with the combined marketing knowledge of the Certified Internet Specialist Group and Route 72 Systems identifying many gaps in client's phone scripts. This alone has resulted in thousands of dollars of saved revenue for clients.
With over 15 years of experience in email data aggregation and generating incredible amounts of business for companies through free leads campaigns, Route 72 Systems is perfectly poised to capitalize on this call tracking system being introduced by the Certified Internet Specialist Group to their clientele. The two companies have only grown by working together and exchanging ideas. Always implementing sound marketing principles has been a staple at both firms and another layer of transparency brings value to the services they provide.