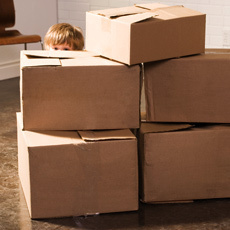 Finding a local mover you can count on isn't as easy as it should be
Minneapolis, MN (PRWEB) August 18, 2009
MyLocalMovers.com has launched a new site designed to make choosing a reliable local mover easier for consumers. The site is designed with simple navigation that allows users to quickly contact dependable local movers.
All of the local movers on MyLocalMovers.com have been screened for quality and reliability. Most are also endorsed by the Better Business Bureau and members of industry organizations such as The American Moving & Storage Association. "Finding a local mover you can count on isn't as easy as it should be," says MyLocalMovers.com CEO Randy Koepsell. "We want to give customers the peace of mind that comes with knowing the local movers on our site have been thoroughly checked for high quality, reliability, and integrity. Moving is complicated enough - you shouldn't have to worry about your mover."
MyLocalMovers.com initial launch includes eight markets - Minneapolis/St. Paul; Chicago; Houston; Dallas; Fort Worth; Austin, TX; Milwaukee and Kenosha/Racine, WI. Customers can not only find a local mover, but also get moving tips. By offering links to articles like "How to Pack", "Moving with Children", blogs from experienced movers and helpful regional resources like school and city information, entertainment links and more, customers can learn how to save money, time, and anxiety. With a simple moving estimate request, they can contact the local mover in their area to get a customized quote for their individual move.
Local moving companies interested in becoming part of the MyLocalMovers.com network can contact the company representative through the Contact page on the site or by calling 952.828.7909 for more information about the program.
About MyLocalMovers:
MyLocalMovers.com was founded in 2008 by Minnesota moving company, Barrett Moving and Storage to serve customers seeking to find high-quality local movers in their area. Barrett established specialized local moving crews in the late 1990s, bringing together packers and movers with extensive experience and the highest quality ratings to serve our local markets. Barrett is an agent for United Van Lines, and leads the industry in providing full service transportation and related services throughout the United States, Canada, and worldwide. Winner of eight Customer Choice Awards from United Van Lines, Barrett is also proud of its award-winning movers and customer service personnel, spotless warehouses and more than a century of serving local customers. Visit our website and get information about our Minneapolis movers, Dallas movers, Houston movers, Milwaukee movers and discover more about us.
Media Contact:
Laura Langer
952-828-7909
###