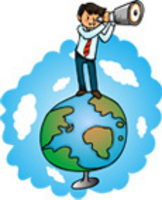 The launch of iFind Plumbers completes a period of significant research and development. We are confident the addition of sector specific directories will complement our already strong presence in the traditional business directory industry in the UK and I'm very pleased with our end product.
Bournemouth, Dorset (PRWeb UK) March 31, 2010
TheiGroup, a leading UK business directory publisher has announced the launch of iFind Plumbers, a dedicated plumbing directory.
The launch is the first of a new series of new business directories targeting specific sectors and trades of the UK directory marketplace and features several innovative new features designed to enhance the usability of the site for its users such as predictive searching and self-help guides.
This latest move comes as part of plans to further enhance TheiGroups presence in the UK business directory industry. Group founder Matt Skerrett commented "The launch of iFind Plumbers completes a period of significant research and development. We are confident the addition of sector specific directories will complement our already strong presence in the traditional business directory industry in the UK and I'm very pleased with our end product."
iFind Plumbers will launch with business details for over 2,500 plumbers throughout the UK, to find local plumbers users need only to enter their location or postcode. Plumbing businesses wishing to add their details for free should see their advertising page at: http://www.ifindplumbers.co.uk/add_business/
Visitors wishing to see the other sectors available from the iFind series should visit http://www.theigroup.co.uk
###