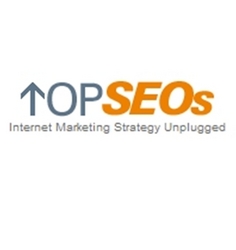 Plymouth, IN (PRWEB) December 3, 2008
topseos has created a list which includes the local search firms that are superior to all the others in the industry.
Local search marketing permits small businesses to include their geographical information on the internet. Local search is all about increasing a small business's online visibility and prominence and helping drive traffic to, both, the website and offline business.
Here's the list of the top 10 Local Search firms that are selected for December 2008:
1. Solo SEO
2. Search Influence
3. Direct Hit Solutions, Inc.
4. Increase Visibility, Inc.
5. Listed 1st
6. G5 Search Marketing
7. eLocal Listing
8. City Marketer
9. ADV Media Productions, Inc.
10. Expose Local
The companies go through an extensive selection process before making it to the top. Some of the most important criteria are:
1 How big is your "local" area?
2 How many visitors do you attract daily from your "local" area?
3 What techniques were implemented by the agency to get you maximum coverage for your regional target market?
4 How do you measure the success of your local search campaign?
5 What are the next set of unique local search techniques your agency advises you to implement?
Local search firms that would like to be considered for the topseos rankings can apply at: http://www.topseos.com/rankings/search-engine-marketing-agencies/apply-for-ranking
To learn more about the local search firms, visit them at http://www.topseos.com/rankings-of-best-local-search-companies.
###