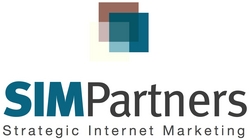 "Our local search listings generate five times the return on investment (ROI) versus Pay-Per-Click advertising."
Evanston, IL (PRWEB) February 9, 2010
SIM Partners' innovative Local Search Platform maximizes exposure in local search results by optimizing Google, Yahoo and Bing Maps information, distributing location-based content to hundreds of search engines and directories, and tracking online and offline conversions.
"As of today, more than 15,000 businesses, from hotels to financial services use our local search marketing platform," said SIM Partners President Jon Schepke. "We're excited about our 95 percent renewal rate from existing customers, based on product performance and customer satisfaction."
The platform enables clients to connect with customers at home and on-the-go. Optimizing Maps information on the major search engines increases exposure on mobile devices, a growing marketing trend as evidenced by the 54 million mobile web users in the U.S.; a number expected to grow to 93 million by 2013 (Kelsey Group, 2009).
SIM Partners' Local Search Platform updates pertinent business information such as name, address and phone number, while adding useful customer information such as service area, hours, photos and reviews. Updates are submitted biweekly to hundreds of search engines, yellow pages and directories.
Custom location pages reinforce company branding at the local level. After clicking on the local search result, the customer is transferred to the nearest business' location page. Additional features of the platform integrate social media, text promotions, videos, pictures and special offers.
"Aligning with SIM Partners has been a tremendous win for us," said Chris LaScala, Corporate Director of Marketing at Great Wolf Resorts (NASDAQ: WOLF), a chain of 12 family indoor/outdoor water park resorts located in North America. "Our local search listings generate five times the return on investment (ROI) versus Pay-Per-Click advertising."
About SIM Partners
Strategic Internet Marketing Partners (SIM Partners), based in Evanston, IL is an online marketing agency specializing in innovative, ROI-driven products for hotels (LocalHotelDirectory.com), home services, retail, B2B, real estate, financial services and restaurants. For more information, visit http://www.simpartners.com/lsp .
# # #