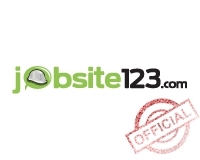 Company profiles in jobsite123.com are indexed by Google, Yahoo and Bing, which makes participating companies rank higher in search results
Fort Lauderdale, FL (PRWEB) September 21, 2010
jobsite123.com helps companies to reinforce the effectiveness of their word-of-mouth reputation and jobsite signs by allowing them to build and maintain a profile in its online community of commercial construction and design companies. In many ways it's more useful than having a website. Company profiles in jobsite123.com are indexed by Google, Yahoo and Bing, which makes participating companies rank higher in search results. The reason is because jobsite123.com employs a team of experts that are constantly tweaking and tuning the site, and its member profiles, to be more visible on the web. The result is an effective B2B web presence for participating companies.
The commercial construction and design industry is made up of local businesses that know each other and compete for many of the same projects in their market area. Unfortunately, the two most effective ways that these companies advertise is by word-of-mouth and by posting their company sign at the jobsites where they work. Although they are effective, these methods are not at all efficient. Until now.
With a complete and current profile in jobsite123.com, companies can be easily prequalified by industry buyers looking for resources for their construction projects. Users of jobsite123.com can find, qualify and connect with architects, engineers, general contractors, specialty contractors, material suppliers and other companies in the commercial construction industry.
Getting started is easy, because the jobsite123.com system coaches the user through the entire process of building their company profile. Once complete, profiles display each company's best qualities - extensive qualifications, client performance ratings, industry relationships. The search and qualify system is completely free thanks to advertisers that use the site to target commercial construction and design companies. Both local and nationwide advertising packages are available. jobsite123.com also allows companies to pay to appear above their competitors on its highly traffic'd search result pages.
To more effectively compete online for commercial construction projects, start by building your company's complete qualifications profile in jobsite123.com.
Media Contact:
Craig Noble, Chief Content Officer
954.513.4511
###