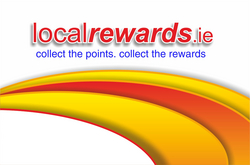 It is more critical than ever that small businesses retain their customer base if towns are to survive as viable and vibrant communities.
(PRWEB) November 21, 2010
While the Irish Government prepares to accept EU and IMF assistance the small town of Macroom, Co. Cork is helping itself by introducing a scheme to encourage people to shop in the town. Customers can pick up a Macrooom localrewards card and immediately start collecting points in any participating business. The more they shop in a business the more points they collect and the greater the range of rewards available to them.
Small businesses provide the majority of employment in Ireland and it is more critical than ever that they retain their customer base if towns are to survive as viable and vibrant communities. Macroom is not the first town to try and encourage people to shop locally. However most towns which have introduced shop local programs have used Discount Cards. With these schemes people typically buy a card and then get a discount on every visit to a participating business. These have not proven to be very successful, primarily because regular customers resent being forced to pay for a discount that is also available to one-time visitors. The points-based Macroom localrewards card allows customers to build points over multiple visits and so allows businesses to give greater rewards to the regular customers.
Operation of the program is simple; a customer collects their free card from a participating business and shows this card anytime they shop in a participating premises. Once the customer has gained enough points in any premises they can trade them in for a reward. This can be anything from a discount to free gifts. Each business runs its own program and the points earned in any business are only valid for rewards from that business. The advantage of the town-wide card is that a person only needs to carry one card so individual businesses don't have to fight for wallet space.
The Macroom card is operating under the localrewards.ie banner using software developed by Cork company myrewardcard.ie. "I had seen research showing the popularity of loyalty card but, because there was no cost-effective solution available to them, most businesses were only able to offer stamped cardboard cards which their customers constantly lost or left in the washing machine," said the Chief Executive, Brian O'Connell. " So we built a platform that would allow even the smallest business afford a professional points program without worrying about any IT issues. This platform is now powering the localrewards card in Macroom, Carrigaline and soon Clonakilty."
In addition to the benefits the Macroom localrewards card brings to individual businesses it can also be used to run community-wide promotions. The town of Carrigaline introduced a localrewards card in August and a recent promotion there rewarded cardholders for shopping in more than 2 businesses in September. Since its introduction nearly 3,000 individuals have taken and used the Carrigaline card and the reaction of the competition winner, Kevin O'Brien, was typical of the communities response; "It's a great idea. I get something back while supporting local jobs."
One of the first businesses to accept the Macroom localrewards card is the Macroom Bookshop where owner Jackie Fitz-Gerald has offered her own Reward Program for over a year. " I introduced our own reward program because I wanted some way to say thank you to my regular customers. It's been a huge success and people appreciate that I value their regular business. I'm sure this new card will be just as successful for the town and I'm looking forward to giving my first points."
The program is being launched to tie in with the Christmas Shopping season. "A busy time such as Christmas is the ideal time to launch since people who might visit only a few times a year will collect points now, giving them an incentive to return in the New Year," says Brian O'Connell. "We've seen this effect after the launch in Carrigaline which took place during the back-to-school rush."
The Macroom localrewards card can be picked up now by customers of four businesses; Macroom Bookshop, Papa Martinos Restaurant, Minihanes Shoes and Murphys Pharmacy. More businesses are already preparing to join in the coming days and weeks and cards will be available and valid in each of them.
ABOUT MYREWARDCARD.IE AND LOCALREWARDS.IE
localrewards.ie is a trading name of myrewardcard.ie. myrewardcard.ie is located at Waterfront Business Centre, 5 Lapps Quay, Cork, Ireland. The company provides a custom-built hosted software solution that allows independent businesses or groups to operate branded Reward Cards without the need for specialised hardware, IT knowledge or Point-Of-Sale integration.
CONTACT INFORMATION
For further information or to bring the localrewards.ie platform to your community please contact Brian O'Connell at 021-2349920 or at [email protected] Alternatively you can follow us using the methods below;
localrewards.ie
Website: http://www.localrewards.ie
Twitter: http://www.twitter.com/localrewardsie
Facebook: http://www.facebook.com/pages/localrewardsie/121191754567301
myrewardcard.ie
Website: http://www.myrewardcard.ie
Twitter: http://www.twitter.com/myrewardcardie
Facebook: http://www.facebook.com/pages/myrewardcardie/119898154705664
# # #