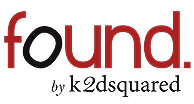 We have found this internet marketing service to provide great exposure opportunities online for our Company and others
Cleveland, Ohio (PRWEB) January 16, 2013
The Best Benefits Club, an authoritative firm for offering both Company Owners and Employees complete and comprehensive non-traditional benefits packages backs FOUND by k2dsquared's effective local search and local reputation management service. Best Benefits Club has selected FOUND to promote their customers due to the easy ability to gain their customers exposure on internet local directories; including setup on Google, Bing, MerchantCircle, Yelp!, Siri, AroundME, and over 90 other local directories. Would you know if you had a bad review on Google, Yelp!, Travelocity, or others? FOUND's web portal allows customers to stay on top of reviews by quickly running reports to check ratings and reviews from around the web.
The Best Benefits Club discounts include excellent savings on quality products and services from banking, food, clothing, auto purchase/repair & insurance... to theaters, amusement parks, sporting events, and more... In addition to offering high profile company discounts like the Cleveland Caveliers, the BBC works with over 500 employers, 600,000 employees, and 400 vendors. Marcie Price, of Best Benefits Club told us, "Aaron and his Team at FOUND provide a great service. We have found this internet marketing service to provide great exposure opportunities online for our Company and others."
FOUND by k2dsquared is a branded service that offers customers the ability to monitor and manage their local search exposure. The sole purpose for FOUND's creation, was due to the constant phone calls and emails from clients asking, How can I effectively and affordably obtain more business in my local market? When over 70% of shopping experiences begin with an internet search either at home, at work, or on your mobile device, a local business simply has to be a part of those search results in order to be part of the buying process.
Aaron Greene, Executive Director for FOUND told us, "Local search is truly an ecosystem of and in itself which has been rapidly changing. In 1999 when I first started promoting websites on Google, people looked at my Team and said it won't last. Now it's a make or break bottom line to include some type of internet marketing strategy in the marketing campaign. As the local internet marketing vertical continues to evolve, it has been very rewarding to see our customers email and call us and tell us we got a new lead, or our sales are up 30% for the month or year."
Interested in seeing if your business has local search inconsistencies or issues around your local listings? You can call FOUND at 888-666-0231 or log on at http://www.local-ranking.com for a free consultation and report on how your Business looks on the variety of local directories online.
To learn more about the Best Benefits Club, please call Becky McWilliam at 330-273-5756 or log on at http://bestbenefitsclub.com