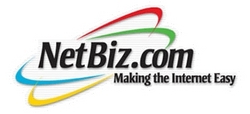 Netbiz is proud to be able to employ Portland area residents, especially during this very difficult economy.
Tualatin, OR (Vocus) September 15, 2010
Swelling and planning a sprawling HQ - This is how Portland Business Journal described the growth of Tualatin based NetBiz.com. NetBiz has been in major expansion mode since 2007, ironically the year the current devastating recession began and most businesses began massive lay-offs.
NetBiz is an internet marketing business, offering SEO (search engine optimization), social media, video, and search engine placement services. Their primary niche is "making the internet easy" for small business owners. Having opened in 2002, early during the SEO and social media explosion, NetBiz has been well positioned to capitalize on the changing face of advertising for small business owners.
While much of the public has embraced sites such as Facebook and Twitter, small company owners are quickly realizing that having a presence on sites such as these is necessary to interact with their consumers. The problem for most of them is that few have the time or budget to keep a staff on the payroll to keep up, and the changes keep on coming.
NetBiz began as a very small company in 2002 with only six employees, including the CEO. The executives and administrative staff had swelled to 40 people by February 2008, when they moved into their current headquarters. The office now houses approximately 115 people, with an additional 185 employees in four branch offices. They are looking to move again into offices that are more than twice as large as the current headquarters. They know they must also continue to expand to maintain their expertise in the ever evolving world of the internet so they anticipate continued hiring and growth in new services.
According to President, Dana Shaffer, "Netbiz is proud to be able to employ Portland area residents, especially during this very difficult economy."
For more information about NetBiz:
Dana.Shaffer, President
Phone: 888-847-2226.
http://www.netbiz.com
7790 SW Mohawk, Suite F
Tualatin, OR 97062
# # #