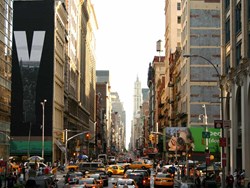 (PRWEB) December 22, 2013
Many car owners are unaware that the rate of their car insurance is significantly impacted by where they live. In an effort to bring awareness to this fact, Rate Digest recently released an article detailing how location affects auto insurance premiums. The article thoroughly covers the location factors that insurance companies consider when determining insurance premiums. To view the full article, click here.
The first factor mentioned is a location's population density. The article explains that if an area is overly crowded, vehicle accidents are more likely to occur. Therefore, insurance premiums must be increased to compensate.
The next factor that is introduced is the crime rate of a location. Insurance premiums can be affected by the likelihood that car will be broken into or vandalized. Thus, areas that have a low crime rate may have lower auto insurance premiums than high crime locations.
Proximity to emergency services also affects insurance rates. Since locations further away from hospitals and emergency response service stations have a high risk for injury, some auto insurance companies factor proximity to emergency services into insurance premiums.
The article also discusses how an area's weather and road quality can affect it's car insurance premiums. The article ends on a surprising note when it reveals that even the propensity for the residents at a location to file a lawsuit can affect insurance premiums.
About Rate Digest:
Rate Digest is the unique provider of an online car insurance comparison tool. By simply entering their zip code, drivers can compare rates from national companies and find the rate that is best for their personal financial and vehicular situation. For all this and more, visit http://www.ratedigest.com today.