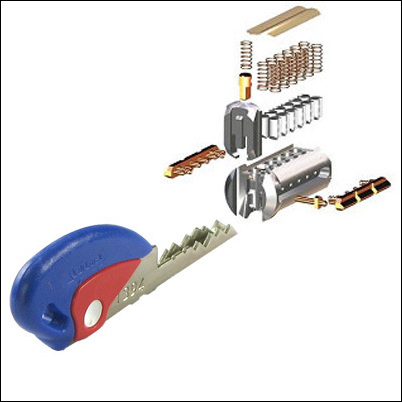 The cost to upgrade your locks to prevent lock bumping is more than your average lock but it is a worthwhile investment to maintain the security of your home or business
(PRWEB) March 20, 2007 –
WholesaleLocks.com warns that information on lock bumping is all over the internet and featured on local news telecasts throughout the country. While the knowledge on how-to is everywhere, bump proof locks are sometimes hard to find. That's why WholesaleLocks.com (http://www.wholesalelocks.com) offers BiLock, an effective bump proof lock. WholesaleLocks.com is proud to be able to offer BiLock online to consumers nationwide.
Lock bumping, or how to use a specially crafted key blank to compromise a deadbolt or doorknob lock, is common knowledge among thieves. The technique does not require special lock-picking skill. Spread of this information is causing great concern for individual safety among home and business owners.
"As a security professional, I am often asked a series of questions, 'Can people really open locks that easily?', 'Should I be concerned?', 'What can I do about it?' and 'What do you recommend?'," said Dave Jabas, locksmith and principal behind WholesaleLocks.com. "In fact, the method of breaking into locks using bump keys has been around for many years. Simply making this information on lock bumping available on the Internet and the news increases the use of this technique for illegal purposes. Now individuals must take precautionary action to protect themselves and their property."
Not only is property loss an issue, but there is a potential insurance issue as well.
"If your home or businesses is burglarized through lock bumping where there are no signs of forced entry, your insurance may not cover the loss," Jabas said.
Bump proof locks provide more certain safety and security. They eliminate the possibility that intruders can use the technique.
"One of the best bump proof locks on the market is the BiLock cylinder," said Jabas. "It provides real advantages over conventional deadbolts and can make sure homes and businesses are safe and protected"
The technical reasons why the BiLock is superior are clear. Most locks have both top and bottom pins and locks with top pins are susceptible to lock bumping. BiLock is a 12 pin locking system with no top pins. The BiLock cylinder also has two sidebars and a trigger mechanism within the key. BiLock also uses a restricted key, high security system allowing for greater key control. BiLock cylinders can be purchased as part of the deadbolt or door knob lock. They can be added to most commercial locks and some residential locks without having to replace the entire deadbolt or door knob.
"The cost to upgrade your locks to prevent lock bumping is more than your average lock but it is a worthwhile investment to maintain the security of your home or business," Jabas said. "WholesaleLocks.com, an authorized BiLock dealer combines the availability of a high security bump proof lock and key control, with the ease and convenience of internet shopping."
Contact:
Dave Jabas
952-435-5003
###