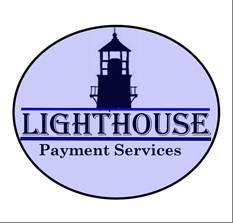 Lighthouse has built an impressive client portfolio and we are confident that this strategic partnership will be a win win for all parties. - Joey Petruzella SVP Ceresoft
Stoneham, MA (PRWEB) April 23, 2013
Lighthouse Payment Services Inc., a New England leader in lockbox payment processing, announced a new partnership with Ceresoft, Inc, the leader in Healthcare Revenue Cycle Management, to offer a cutting edge processing solution to the healthcare industry.
This partnership will provide hospitals and health care companies with access to a more complete revenue management service by combining image-based lockbox processing with the scanning of EOBs. EOBs and self-pays are scanned, matched against a claims database and an 835 formatted file is created and available to the health care provider by 8:00 am the following morning. All claims, payments, denials and supporting documentation is available on-line for seven years to support full revenue cycle management for the provider. Offering these services together in a combined affordable package is a huge benefit to how receivables are processed in a health care setting.
"We are excited to have Lighthouse Payment Services as part of the CereSoft family of resellers," voiced Joey Petruzella, Senior Vice President of Sales & Marketing at CereSoft. "Lighthouse has built an impressive client portfolio and we are confident that this strategic partnership will be a win win for all parties."
Lighthouse' ability to offer a customized service outside of the "one size fits all" mold is attractive to customers because they can manage their receivables exactly how they want.
About CereSoft:
CereSoft is a Maryland based healthcare services company that employs over 200 employees. With over 200 clients processing over 4,000,000 healthcare payments per month and over $4 billion in payments per year makes CereSoft the premier provider in healthcare revenue cycle management services.
If you'd like more information about this topic, please visit us at http://www.lighthousepayments.com or contact Tom Drunsic at (508) 726-7762; email tdrunsic(at)LighthousePayments(dot)com.