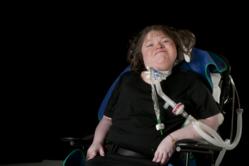 I'm only 38 years old, says Sheley. I just want to go home. I want to spend Christmas with my family. And I don't want to die in a nursing home.
Conneticut (PRWEB) November 23, 2011
Joe Stango wants to help hundreds of thousands of senior citizens and the disabled who are locked up across the nation. His organization, Dora's Hope, has launched a new advocacy campaign to collect 1 million signatures to help transform Medicaid and allow many of the 1.6 million Americans who currently live in institutions the choice to receive home care.
According to Stango, numerous studies point to a large percentage of Medicaid's 1.6 million people living in nursing homes would prefer to be at home, cared for by their family and community. To mark the launch of his advocacy campaign, Stango will travel to Indiana to try to help one of these 1.6 million people.
Tara Sheley, a 38-year-old woman from Kimmel, Indiana, longs to be reunited with her mother, and return home in time for Christmas. Sheley – diagnosed with muscular dystrophy at the age of ten – has been locked in an institution for the past ten years.
Sheley has been denied access to home care three times by the state of Indiana, even though studies from several states – including Connecticut and Vermont – clearly illustrate that home care saves millions for both state and federal governments.
A successful vice president and investment office with a major financial firm, Stango plans to meet with senators from Indiana to try to get permission for Sheley to return home. The more feasible solution Sheley is fighting for – care at home – would also be a solution for the current Medicaid cost crisis, says Stango.
Stango is on a mission to transform Medicaid, save the government and taxpayers millions of dollars, and help people like Sheley return home. He fought to bring his mother Dora home, advocating for Connecticut legislature to pass a Medicaid portability program. Former Governor Rell signed the Money Follows the Person (MFP) bill in June of 2006. The new law will enable thousands of elderly and disabled citizens to return home for their care.
Through Dora's Hope, Stango is bringing awareness to an issue that will soon have an impact on millions of middle class citizens who, because of the sagging economy, have run out of funds to pay for soaring long-term healthcare costs.
"Medicaid is not just for the working poor," says Stango. "It's for people like you and I, middle class Americans who'd rather be cared for at home, surrounded by loved ones, than in an institution. It's for people who want the freedom to pursue their dreams, and remain active members of society even when they're elderly, ill, or disabled. It's for all taxpayers who want value for their healthcare dollars."
Stango wants to help people like Sheley by effecting change in the laws in Sheley's home state…and across the nation. The goal of his petition, which can be found on the Dora's Hope website, is to get 1 million signatures in support of Medicaid change. Stango will take the petition to Washington and create a bill to present to Congress. A petition to help Tara Sheley in Indiana can also be found on the website.
According to Stango, a choice centered Medicaid system would,
•Provide an answer to state and federal Medicaid budgeting problems, as part of the solution that would save $500 million in combined federal and state budgets with billions more to be saved over the next 20 years;
•Create 1.2 million private sector jobs via home care solutions; and
•Offer patients and families the choice of where to receive Medicaid services…at home or in an institution.
ABOUT DORA'S HOPE / CHOICE CENTERED MEDICAID (DH/CCM)
Dora's Hope is a 501(c)(4) nonprofit organization advocating for "Choice Centered Medicaid." The mission of the organization is to transform the Medicaid system and cut its costs by allowing citizens to choose between receiving care at home or in an institution, giving freedom of choice back to millions of people locked in institutions. For more information, go to http://www.dorashope.org or http://www.choicecenteredmedicaid.org.
###