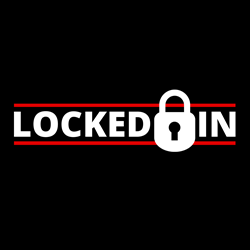 While safe and insanely fun, these real-life escape games aren't easy.
Birmingham, Alabama (PRWEB) November 06, 2014
For immediate release - Locked In announces The Birmingham Escape Game, a real life entertainment adventure that puts you against a clock in an attempt to escape a locked room.
What do you get when a Forensic Scientist, a Gamer, a Technology Guru, and an Entrepreneur start a new business? A company called Locked In and an entertainment and team building experience called The Birmingham Escape Game.
Locked In puts a small team of 2-8 people in a locked room and challenges them to escape in under 60 minutes by finding clues, solving puzzles, and cracking codes. While the door to the room is locked, there is an exit button that temporarily opens the door if anyone needs to leave.
"Our games are themed and geared towards families and friends as well as corporate or organization team building" says Bill Kervaski, CEO and Founder.
The escape game concept is widely popular overseas and has just recently started making its way into the United States.
Locked In is launching soon with three rooms: The Warehouse, The Laboratory, and The Museum. Each room is themed with puzzles and clues that support a storyline.
"While insanely fun, these games aren't easy. You have to work together if you expect to succeed, there are smart people designing these rooms," says Phoenix Perez, Co-Founder and real-life Forensic Scientist. "The Laboratory only has a 15% success rate."
According to the company a large aspect of the Locked In business model includes Team Building for companies and other organizations. These advanced sessions help companies identify natural leaders and show how workgroups perform under stress in a fun and challenging environment.
Learn more about The Birmingham Escape Game at http://lockedin.com/birmingham.
birmingham(at)lockedin(dot)com
http://lockedin.com/birmingham
205-490-2130