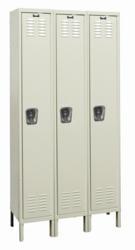 Nothing says thanks for the order like discounted shipping
Ney York,NY (PRWEB) January 09, 2013
A Plus Warehouse has been an online locker dealer since 1996, and the intention is to continue being a qualified locker location. Customers have been coming to A Plus Warehouse for years for several reasons. These reasons include quality sales help, quick shipments and value pricing. The new locker promotion should prove interesting to customers.
Freight charges can be a limiting factor when purchasing a locker. The locker location promotion will cap freight charges at $1,000 for orders up to $50,000 in value. A Plus Warehouse expects this program will make lockers available at a larger scale than ever before.
According to Ed Stairman, "Nothing says thanks for the order quite like a low shipping cost."
A Plus Warehouse has come up with several new designed locker items , and they are all covered by the shipping program. The following is a listing of interesting new locker items:
(1) Tennsco Combination Locker – An extra wide locker that includes shelving as well as the locker opening. This looks a bit like a stripped down golf locker
(2) Stainless Steels Lockers – A Plus Warehouse innovated launched the Silver Bullet line several years ago , and now Hallowell makes quality line of stainless steel lockers as well
(3) Lockmaster Lockers – These include built in combination locks or built in key locks. With a lockmaster locker , customers do not need to match locks with lockers. One model number takes care of the entire transaction
(4) TA50 Lockers – These are Army lockers – but can be used in a variety of applications. TA50 lockers look a bit like Lyon Team Lockers
(5) Tennsco lockers without legs – Tennsco is one of the very few locker manufacturers that produce lockers without legs as a standard option n most cases.
Customers can count on A Plus Warehouse's locker knowledge. A Plus Warehouse salespeople are trained in lockers and are always willing to spend some extra time with a quotation. Although A Plus Warehouse people sell lockers every day , A Plus Warehouse understands that customers may order a locker once or twice per decade. A Plus Warehouse does not need customers to be experts to order.
A few words about Ed Stairman and A Plus Warehouse. Ed Stairman owns A Plus Warehouse and has since the company started in his basement in 1996. A Plus Warehouse is a broad line materials handling dealer specializing in locker sales. A Plus Warehouse has customers in many countries and looks forward to helping in any way possible. Contact A Plus Warehouse at 800-209-8798 to request a quotation or just talk about a locker requirement