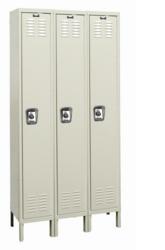 We Value Your Lockers Business! Please take advantage of the promotion.
Boston,MA (PRWEB) August 03, 2012
Lockers buying season is always a hectic time of the year , and it looks like A Plus Warehouse has pulled off another great season. Although school lockers and gym lockers sell quite well to schools in summertime, maintenance operations need lockers year round. In lockers buying season , the focus tends to be on larger orders , while in the off season , most smaller locker orders ship from stock. The A Plus Warehouse fall 2012 lockers promotion is in place to encourage customers nationwide to continue ordering quality lockers from A Plus Warehouse.
According to the product manager at A Plus Warehouse, " Nothing says we value your business like a discount" and the promotion is quite simple. Customers that mention the fall fanatic offer will receive a five percent discount from normal published pricing on any lockers order. The offer covers unassembled and assembled lockers as well. All the A Plus Warehouse manufacturers are covered as well! Customers that prefer Penco Lockers , Hallowell Lockers, or any other brand sold at the http://www.apluswhs.com site can all experience the pleasure of free money.
There are compelling reasons customers should buy lockers from A Plus Warehouse other that the promotional discount. The reasons run from A Plus Warehouse having unparalleled support and pricing. Although A Plus Warehouse sells lockers every day , the company knows that lockers are an incidental order for many customers. For this reason , the sales staff at A Plus Warehouse spends the time to get customers up to speed on locker language. The question of what defines a locker is always popping up , and the same question is answered in a courteous manner each time. A Plus Warehouse customers are never sent to a frequently asked questions website to find an answer. A Plus Warehouse answers each question presented personally through a phone call or email. A Plus Warehouse thinks service means something. Sales people know their information and make that information available to customers every day. For customers that want a regular dose of A Plus Warehouse information , A Plus Warehouse has a blog that is published regularly.
A few words on A Plus Warehouse : Of course A Plus Warehouse is a nationwide distributor for lockers. As a broad line materials handling dealer , A Plus Warehouse sells many other products nationwide as well. Some specialties of the company include : Hoists, Casters, Conveyors, Shelving, Racks and anti fatigue mats. A Plus Warehouse has staff available at 800-209-8798 – so customers should feel free to call with any questions. A Plus Warehouse strives to be the right source for valued business coast to coast.