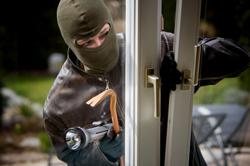 Better Be Safe Than Sorry.
San Antonio, TX (PRWEB) January 03, 2013
"If your home is protected with an ordinary lock, it may not do you much good," says Jessie Cervantes of San Antonio Locksmith.
"Bump Keys have been around for decades," continues Cervantes, "and the bad news is that they do appear to work on almost every lock used on homes and businesses in America."
Lock bumping is a technique used to instantly pick a lock using a special bump key. These keys are easily purchased online through hundreds of different vendors.
"One of the problems is that lock bumping leaves no physical visible damage on the lock or door which creates a problem with insurance claims and coverage" explains Jessie Cervantes. "A lock that is opened by bumping may not show any proof that an attack has happened and most insurance companies refuse coverage if there is no forensic proof of forced entry."
Locksmith San Antonio Texas offers advanced protection to homes, offices, and all commercial business from unwanted intrusions. Their professionals are ready to work on any hardware system and they will be accessible for repairing services as well.
According to Cervantes, people need to use better security systems when protecting their properties. He says that about 50% of home burglaries are are result of substandard locks. He recommends high security locks that are bump resistant.
"It is important to invest in a high-end lock. High security locks are available that use more complex locking mechanisms, which are less vulnerable to bumping," continues Jessie Cervantes. "Their patented designs also allow manufacturers to limit the number of blank keys available for these locks."
Locksmith San Antonio's technicians are available for 24/7 to answer customers' inquiries regarding their company and services. They will travel any distance in San Antonio area and offer free estimates.
Locksmith San Antonio Texas professional experts have been trained for both commercial and residential locksmith services.
About Locksmith San Antonio: Locksmith San Antonio is a locksmith service providing both commercial and residential services. The professionals of the company not only install new systems, but also have expertise in repairing the old ones. They also specialize in working high security locks and systems. To know more call or visit their website. http://www.locksmithsanantoniotexas.net