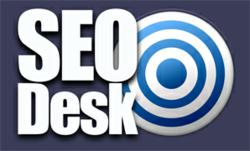 (PRWEB UK) 6 February 2013
Independent London locksmiths, Master Locksmiths, have turned to industry leaders SEODesk.co.uk to work on their local search engine optimisation. An experienced and assured local group of specialists operating out of Croydon, Master Locksmiths offer their services 24/7. Not only do they offer typical locksmith services such as key cutting and lock installation, they also specialise in improving safety and security for homes and businesses alike. Master Locksmiths also offer to send their technicians to almost any location, and have catered for the need of thousands of clients every year, both domestic and corporate. Other services offered by Master Locksmiths include non-destructive door and safe opening, window locks and security grilles. Master Locksmiths can even remove broken keys from car ignitions, and issue new ones. All technicians are trained to the highest quality and are incredibly experienced. Customer satisfaction is guaranteed.
As a successful business enjoying rapid growth, Master Locksmiths understand the importance of search engine optimisation, especially when it pertains to local businesses. A Google or other engine search for "Croydon locksmiths" returns some 575,000 results, and Master Locksmiths currently rank on the fifth page of results. Due to their not ranking on the first page of results, a large percentage (some 80 or more %) will never know about Master Locksmiths existence, no matter how expensive or flashy their website may be. As older methods such as the Yellow Pages and local advertising are now considered obsolete, many potential consumers turn to search engines to find local businesses, rather than head to the high street.
Knowing the importance of search engine optimisation, and what it can mean for local businesses, Master Locksmiths have recruited industry leaders SEODesk to optimise their website for search criteria such as "Croydon locksmiths" and "locksmiths in Croydon". SEODesk can swiftly and efficiently push Master Locksmiths up the search engine rankings in a natural way that totally conforms to Google's many policies on the subject of search rankings and adheres to its complex algorithm.
A high ranking search engine result for a local organisation like this is becoming increasingly necessary, and really gives an edge over the competition. A higher result means more web traffic and more web traffic means increased custom, incredibly important for emerging or growing businesses such as Master Locksmiths. This makes search engine optimisation a priority as it always offers a return on investment, and can make or break a small business because their website operates as a front man for the business and can often turn potential clients away if not executed and presented correctly. As industry leaders who offer SEO packages on an individual basis, SEODesk.co.uk are the right people for Master Locksmiths to come to, and will have them on the first page of Google results shortly.