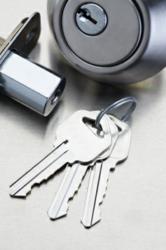 Nashville, TN (PRWEB) May 17, 2013
Locksmith Nashville Pros has announced the launch of its new mobile friendly website. Providing 24/7 service, the company offers professional assistance with opening locks in automobiles, homes, and businesses in the case of emergency and non-emergency lock-outs.
With its expert service, the business provides assistance at all hours for people who misplace their keys or get locked out at the most inconvenient time. The Nashville-based company offers locksmith services for a variety of needs, including emergency, automotive, commercial, and residential lockouts. Repairs can be made on existing locks while keys will be duplicated if necessary.
Jeff Phillips, owner of Locksmith Nashville Pros, claims the new design "will make it easier for customers to contact us. When you're needing a locksmith the last thing you want to worry with is a unfriendly website."
The company also provides re-keying and ignition repair and replacement services. It offers just the right services at the right times, but also helps keeps homes, vehicles, and other assets safe. On the new website, Nashville Locksmith Pros goes even farther than day or night service to provide important tips on protecting homes. There is also an article on guiding prospects in finding a locksmith. Important points cover services and capabilities key in handling a customer's problems.
Serving Nashville and other major communities in the area such as Hendersonville, Ridgetop, Greenbrier, Kingston Springs, Pleasant View, Murfreesboro, and more, the company promises swift, 24/7 service no matter what the issue is.
Visitors can search the site or call (615) 295-8008 to get more information. To learn more about Locksmith Nashvile TN Pros and the company's newly launched website, visit http://locksmithnashvilletn.org.