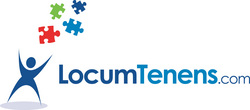 During the course of our search, I learned about RecruitRx
Alpharetta, Ga. (Vocus) June 17, 2008
When it introduced its web-enabled physician broadcast Email tool four years ago, LocumTenens.com became the first physician recruitment firm to offer healthcare facility recruiters a do-it-yourself option for physician recruiting. Essentially, the software application gives healthcare facility recruiters access to the recruiting firm's physician database.
Using "RecruitRx," potential recruiting firm clients can publicize their open physician jobs to distribution lists of up to 5,000 physicians from the firm's physician database of more than 35,000 doctors. For information, visit LocumTenens.com/RRx2008.
Traditionally, healthcare facility recruiters have had to decide if they would spend time picking through curricula vitae one-by-one, or spend money conducting the search through a physician recruiting firm to fill staff physician jobs. A growing shortage of physicians to serve our aging population is compelling facilities to move faster than ever to keep up with patient demand. Traditional physician recruitment advertising such as medical journal ads, direct mailers and the classifieds are quickly being replaced or eliminated by online physician recruitment.
"During the course of our search, I learned about RecruitRx," a rural medical group administrator said. "What I really like about it is the ability to respond quickly to potential physicians. I received approximately 15 responses from qualified candidates. We hired two of the physicians who joined our practice as permanent employees."
In the last year LocumTenens.com further distanced RecruitRx from its full-service physician recruitment agency staff by allowing healthcare facility recruiters to purchase the product unassisted through its web site. LocumTenens.com RecruitRx Program Manager Tina Michaels notes that "Epay" has helped boost RecruitRx sales by more than 50% since its introduction in fall 2007.
"It's a 'no-strings-attached' product, and RecruitRx subscription sales have doubled over the past four years," Michaels says. "Our research indicates the fee is modest compared to the thousands of dollars facilities pay for similar physician lists."
Founded in 1995, LocumTenens.com is a full-service physician recruiting firm specializing in anesthesiology jobs, cardiology jobs, psychiatry jobs, radiology jobs, surgery jobs and CRNA jobs with U.S. hospitals, medical groups and community health centers. LocumTenens.com is part of the Jackson Healthcare family of companies. To learn more, visit http://www.LocumTenens.com/welcome .
###