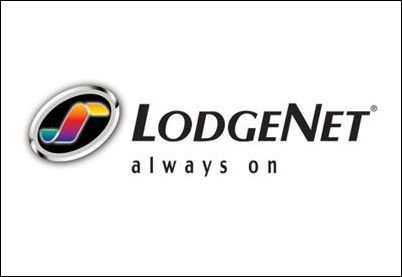 Our guests are raving about Hotel SportsNet
Sioux Falls, SD (PRWEB) November 14, 2006
LodgeNet Entertainment Corporation (NASDAQ: LNET), the world leader in interactive TV and broadband solutions to hotels throughout the United States and Canada, announced today that in response to high demand for its industry first Hotel SportsNetSM service, the company has undertaken a focused effort to make the service available to more than 1.5 million guests in approximately 76,000 hotel rooms by the end of this year.
Introduced by LodgeNet in 2003, Hotel SportsNet offers nationally branded sports programming to hotel guest rooms on a daily subscription basis. Through a combination of patent pending technology and ground-breaking licensing agreements, guests in rooms served by Hotel SportsNet can currently order access to NFL SUNDAY TICKETTM, NBA LEAGUE PASS, NHL® CENTER ICE®, ESPN GamePlan (major college football), and ESPN FULL COURT (major college basketball) -- representing more than 110 games in the past week alone -- plus College Sports TV (CSTV), a 24-hour premium satellite channel. MLB EXTRA INNINGSSM will be awaiting travelers when the 2007 Major League Baseball season gets under way.
"Our guests are raving about Hotel SportsNet," said Lane Hospitality's Corporate Controller, Bryon Crowley. "Lane Hospitality operates mostly business properties, and we are finding that many of our guests want to relax after work by following their favorite teams. It has proven so popular that we expect to add it to many more properties during the next three months."
LodgeNet's advanced, menu-driven channel guide allows guest to seamlessly "channel surf" among all the available games in a given league's programming package for the day. This is a familiar protocol for guests who subscribe to sports packages at home, and a great experience for viewers who may be enjoying a sports package for the first time.
"We have found Hotel SportsNet to be very popular with avid followers of particular teams as well as more casual fans and fantasy league players who want to track several games at once," said Steven D. Truckenmiller, Senior Vice President Programming & Content Management for LodgeNet. "SportsNet gives guests the games they want to see and provides hotel operators with a new service to boost incremental revenues, not only from daily subscription sales but also things like room service orders. Hotel SportsNet is also proving to be a competitive advantage in winning group bookings from fan clubs and other organizations. It is a win-win for our client hotels and their guests."
About LodgeNet
LodgeNet Entertainment Corporation (http://www.lodgenet.com) is the world leader in interactive TV and broadband solutions to hotels throughout the United States and Canada as well as select international markets. These services include on-demand movies, on-demand games, music and music videos, subscription sports programming and television on-demand programming, as well as high-speed Internet access, all designed to serve the needs of the lodging industry and the traveling public. LodgeNet provides service to more than one million interactive hotel rooms representing more than 6,000 hotel properties worldwide. LodgeNet estimates that during 2005 approximately 300 million domestic and international travelers had access to LodgeNet's interactive television systems. In addition, LodgeNet is a leading innovator in the delivery of on-demand patient education, information and entertainment to healthcare facilities. LodgeNet is listed on NASDAQ and trades under the symbol LNET.
CONTACT:
Ann Parker
Director of Corporate Communications
LodgeNet Entertainment Corporation
605-988-1000
Julie Keyser-Squires, APR
Softscribe Inc.
Julie@softscribeinc.com
(404)256-5512