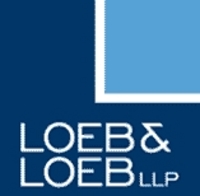 Rye, NY (Vocus) April 15, 2010
Intelligent Video Solutions worked with Loeb & Loeb's Energy Group to take a green approach in promoting the group's capabilities and expertise at the recent Platts Global Power Conference held in Las Vegas, NV April 10-12, 2010. Loeb & Loeb's Energy Group represents clients working on developments in green technology and spans renewables from wind, solar, hydro and waste-to-energy to geothermal innovations.
The Loeb Energy team debuted the video at their exhibit booth at Platts, which gathered CEOs, former regulators and other industry representatives to discuss the challenges that the markets face and possible steps toward solutions. The video will enable the group to communicate aspects of themselves in a dynamic way and will also enable interested parties to learn about Loeb & Loeb's services through the power of the web.
"The practice of law is about expertise in specific subject matters and lawyers' relationships with clients and co-workers. We believe this video conveys those messages in a compelling and visually interesting way, said Linda Orton, President of Intelligent Video Solutions. Orton spent years in-house as a marketing director for leading law firms in NY and London including Clifford Chance, prior to starting Intelligent Marketing Solutions in 1997. She launched Intelligent Video Solutions in 2009.
Richard Lorenzo, Co-Chair of the Energy Practice, said, "The video is truly a green approach to marketing. It has a longer shelf-life than paper, will prove more cost efficient over time and can be shared through social media. We also believe the video can show more effectively the human side of how we practice law and relate to clients than text alone ever could."
Jennifer Manton, Loeb & Loeb's Chief Marketing Officer added, "This is a divergance from traditional marketing where professional buyers simply read a static practice group description on-line, or print out a one page biography of the lawyer they are researching. Working with Intelligent Video Solutions was wonderful. Linda made the partners comfortable and she understood our goals. We are thrilled with the video and are eager to track its ROI."
As the renewables sector continues to evolve and confront issues related to development, financing and transmission, the Loeb Energy team looks forward educating many professionals in the sector about their skills through this video.
# # #