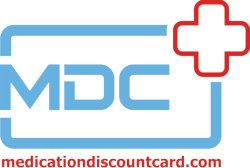 Atlantic City, NJ (PRWEB) April 25, 2013
For many, birth control has become a politically polarizing issue in recent years. When President Obama mandated that insurers provide birth control coverage at no additional cost, nearly forty percent of registered voters claimed to disagree with the mandate. A year later, that number had risen to sixty-three percent. This is particularly troubling when Planned Parenthood and others who supply low-cost birth control are enduring unprecedented budget cuts. In order to combat dwindling access to birth control, MedicationDiscountCard.com is offering free medication discount cards that provide significant savings on Yasmin, Ortho-cept, and Loestrin, so that family planning can be accessible and affordable for everyone.
Most types of birth control pills are also used to treat conditions from acne and fibroid tumors, to premenstrual syndrome, endometriosis, and iron deficiency anemia. MedicationDiscountCard.com offers discounts of up to seventy-five percent with a Loestrin coupon card, as well as coupons for other hormone and birth control treatments. Regardless of whether a patient has no medical insurance coverage, or their existing insurance fails to cover all needed prescriptions—medication discount cards and Loestrin coupons are available to help make healthcare more affordable.
These discount cards offer savings of 10 to 75% on a wide variety of prescription and over-the-counter drugs. There is no paperwork to fill in, and no medical exam is required. A user's medication discount card can be printed on a home or business printer for immediate use—no waiting. A card can also be mailed to a user in place of immediate printing. Over 69,000 major chain pharmacies and local drugstores all over the U.S. accept cards from MedicationDiscountCard.com, including Walgreens, CVS, Cub, Rite-Aid, Target, Winn-Dixie, Save Mart, Safeway, Kroger, and Albertsons. Users can print a Loestrin coupon, take it to their local pharmacy, and start receiving discounts immediately.
Sources: nationaljournal.com/daily/public-divided-over-birth-control-coverage-20120227
womenshealth.about.com/cs/thepill/a/otherbenorcontr.htm