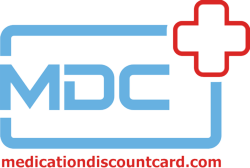 (PRWEB) September 27, 2012
Women living in America who use the contraceptive pill Loestrin are eligible for a discount of up to 75 percent on the cost of their usual prescription thanks to the free online health care site MedicationDiscountCard.com
The discount is good for all forms of Loestrin and can be accessed at Lo Loestrin Fe Coupon, and Loestrin 24 Fe Coupon.
It is produced in various strengths with the low dose pill often prescribed as a first option due its low estrogen content. Each Loestrin pill provides the active ingredients ethinylestradiol and norethisterone – a synthetic version of estrogen and progesterone respectively.
It works by providing hormones which simulate ovulation, preventing an egg ripening and releasing. In addition to its use as a contraceptive, Loestrin is often prescribed to women with painful, irregular or heavy periods in a bid to lessen the symptoms of these conditions.
Loestrin pills are packaged in a calendar pack with the days of the week clearly marked in order to aid the patient's memory. To ensure effectiveness the pills should be taken at the same time every day. Manufacturers warn the drug's potency may become diminished in the event of sickness or diarrhoea. Combining Loestrin with particular medications, including barbiturates and the herbal remedy St John's Wort, may also have the same lessened effects.
For women to benefit from a saving of between 10 and 75 per cent they should print out the discount card on the site MedicationDiscountCard.com and take it with them when they order their prescription at a nearby pharmacist.
Thousands of Americans – men and women – receive cut-price medication from MedicationDiscountCard.com. The site offers reductions on thousands of prescription or over-the-counter drug treatments. The card is available to individuals without current health insurance – presently around 50 million Americans.
A range of medications eligible for a discount are listed alphabetically on the site. Around 59,000 pharmacists which participate in the scheme in America are also listed and can be located by means of the quick postcode search facility.