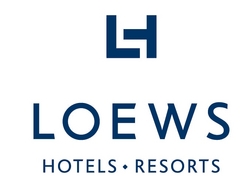 New York, NY (Vocus) May 7, 2010
In celebration of National Berry Month this July, Driscoll's, the nation's leading producer of fresh berries, and Loews Hotels will host an official Berry Concierge at each of Loews 19 properties on July 4th weekend. To kick off the "Taste of Loews" program, Driscoll's Berry Concierge will be stationed in the lobbies of Loews properties and poolside at resorts greeting guests with complimentary red, white and blue berry mocktails or cocktails in the afternoon of July 2nd and 3rd. Concierges will engage kids and adults alike with smoothie making demonstrations, while talking about the nutritional benefits of berries.
"Taste of Loews" is a weekly program that runs at participating hotels through the year, offering guests the chance to sample unexpected culinary creations through partnerships with food and beverage companies who share similar values. "By aligning with an eponymous grower like Driscoll's, we are able to educate our guests that eating natural foods can be a healthy, delightful and entertaining experience," says Ellen Burke Van Slyke, Creative Director Food and Beverage, Loews Hotels. Loews is committed to serving the freshest ingredients, which is demonstrated through its brand-wide "Adopt-A Farmer" program, supporting local area farmers, fisherman and purveyors at each property.
Driscoll's is a family owned company that has been growing berries for more than 100 years. Driscoll's blueberries, raspberries, strawberries and blackberries are grown by independent farmers who focus on providing the ultimate berry experience for consumers. In many instances, the farmers are third and fourth generation growers whose singular focus is to delight consumers - whether they are snacking berries at home, enjoying berries at a restaurant or in the case of The White House, providing the first family and their guests with juicy delights of all natural goodness. "Partnering with Loew's on a national basis is a natural progression for us. Their brand is known for an exceptional fresh, healthy and delicious approach to the menu while Driscoll's berries deliver incomparable flavor and a delightful eating experience," said Doug Ronan, Driscoll's Vice President of Marketing.
About Driscoll's:
Driscoll's is a fourth generation family owned company that has been involved in berry farming for over 100 years. As the leading provider of fresh and organic berries, Driscoll's works with independent farmers to produce the highest quality berries in the world in an effort to continually delight all berry consumers. Driscoll's is the preferred berry partner of some of America's leading chefs and culinary institutions.
About Loews Hotels:
Headquartered in New York City, Loews Hotels owns and/or operates 19 hotels and resorts in the U.S. and Canada, including the newest 414-room Loews Atlanta Hotel opening April 1, 2010. Located in major city centers and resort destinations from coast to coast, the Loews portfolio features one-of-a-kind properties that go beyond Four Diamond standards to delight guests with a supremely comfortable, uniquely local and vibrant travel experience. Loews boasts some of the industry's most innovative and successful travel programs, including Loews Loves Kids for families and Loews Loves Pets for discerning animals on the road. For reservations or more information on Loews Hotels, call 1-800-23-LOEWS or check http://www.loewshotels.com .
Follow Loews Hotels on Twitter at http://twitter.com/Loews_Hotels .
Fan Loews Hotels on Facebook at http://facebook.com/LoewsHotels .
Contacts:
Emily Goldfischer
Loews Hotels
212-521-2833
egoldfischer(at)loewshotels(dot)com
Michelle Colligan
Redpoint Marketing PR, Inc.
212-229-0119
colligan(at)redpointpr(dot)com
###