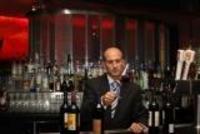 For years, loyal guests from across the country have been contacting our hotels during the holiday season, asking questions of our chefs and sommeliers
New York, NY (Vocus) November 10, 2010
Looking for just the right wine to pair with this year's Thanksgiving turkey? Need an expert to recommend a red wine to complement the standing rib roast this Christmas Eve? Is there a drink that can stand up to Bubby's latkes? Want a great bottle of bubbly to pop open on New Year's Eve? The wine experts at Loews Hotels will be ready to take care of all these questions and more, with Loews Hotels' Wine Line from November 5, 2010 – January 1, 2011.
Before the holidays send one over the brink, they should put down the corkscrew, take a deep breath and visit Loews Hotels on Facebook at http://www.facebook.com/LoewsHotels ("Wine Line" tab). Post a question on our wall and have it answered by an expert. Knowledgeable, warm and unpretentious certified sommeliers will help guide cooks at home through their wine pairing or wine gift giving dilemmas, no matter their budget.
Four of Loews 15 certified sommeliers will serve on the Wine Line panel for the 2010-2011 holiday season, including Ellen Van Slyke, corporate creative director of food and beverage, Loews Hotels; Andrew Nielsen, director of food and beverage, Loews Philadelphia Hotel; Johannes Diele, director of food and beverage, Loews Vanderbilt Hotel Nashville, and Mark Bronke, director of food and beverage, The Don CeSar, a Loews Hotel.
Loews Hotels promises to respond to all questions within 24-hours, if not sooner. More information, holiday wine FAQs and pairing ideas will be available on the Loews brand Facebook page at http://www.facebook.com/LoewsHotels. In addition, each of Loews' individual property Facebook pages, accessible through the brand page, will offer the wine line service, along with updates on holiday dining events at each hotel and news about holiday activities in their surrounding areas.
"For years, loyal guests from across the country have been contacting our hotels during the holiday season, asking questions of our chefs and sommeliers," said Jonathan Tisch, CEO of Loews Hotels. "We have always answered those questions with great detail and expert advice, so the Loews Hotels Wine Line is our way of sharing the vast wine and food knowledge among our sommeliers and chefs with everyone. We are delighted to take some of the stress out of the holiday season whether you're planning a special meal or looking to give a gift of wine."
What lessons can be learned from the Loews Hotels Wine Line? Time will no doubt reveal stories and questions as entertaining as those posed to the Turkey Hotline over the years, but for now, consider these tips: While everyone knows that white wines go well with turkey, you may also want to consider a pinot noir, which has a bit fuller flavor than white wines. Because it has very few tannins, it will not overwhelm the meal. Also, keep in mind that salty or smoked foods are best served with sweet white wines such as a Riesling or Gewürztraminer.
"Regardless of what your wine dilemmas may be, we'll help you put the 'cheers' back into the season of cheer," says Tisch.
Loews Hotels' team of sommeliers has put together a list of 12 suggested wines and uses in the budget category (approximate prices):
WHITE WINES:
Paco & Lola, Albarino, D.O. Salnes Valley, Rias Biaxas, Spain: $18
Pale straw color; bright and youthful; fresh notes of citrus; green apples, peaches and floral notes; refreshing and crisp on the palate; the perfect sushi and fresh seafood wine.
14 Hands, Riesling, Washington: $11
Wonderful aromas of apple blossom and tangerine with a hint of wet stone. Flavors of fresh peaches and Granny Smith apples fill the mouth with racy acidity and a juicy finish. A perfect pairing for spicy Asian dishes, or before dinner as a cocktail.
Walnut Crest by Emiliana, Valle Central, Chile: $9
Light, clean and crisp with fresh citrus and grassy aromas on the bouquet. Flavors of pear, kiwi and melon dominate the taste of this dry, fruit forward style wine that finishes with a zesty twist of lemon and grapefruit.
Chasing Venus, Sauvignon Blanc, Marlborough, New Zealand: $15
This fun white is a classic New Zealand Sauvignon Blanc with flavors of grapefruit and gooseberry followed by a crisp and lingering finish. Chasing Venus focuses on what New Zealand does best: Sauvignon Blanc. The fruit source is from the Comely Bank and the Griggs vineyards in the heart of the Marlborough region. Try it with grilled fish.
Sonoma - Cutrer, Chardonnay, Russian River, California : $22
The Russian River Ranches is packed with fragrant aromas of ripe pears, pineapple and acacia blossom - perfect compliments to its crisp and firm structure. On the palate, flavor notes of fresh red apple, peach, apricot and melon seems to go on forever with just a hint of oak, leading to a rich, long-lasting, perfectly balanced finish. A perfect complement to poultry, fresh sea bass or halibut - especially when finished with cream or butter - or rich, buttery cheeses like young Gouda.
RED WINES:
Pinot Noir, Irony, Monterey: $13
Aromas of ripe, red cherry, vanilla and undertones of earthy clove and mushroom.
Cabernet Sauvignon, Geyser Peak "Walking Tree", Alexander Valley: $28
Subtle aromas of luscious blueberry and blackberry that are refined and perfectly balanced with a long and elegant finish.
Zinfandel, Sanctuary "Mariah Vineyard": $24
Full bodied yet elegant with flavors of blackberry, black licorice, white pepper and exotic aromas of mandarin orange.
SPARKLING WINE:
Domaine Chandon Brut, Sustainable: $16
Fresh and lively with a hint of pear, fig and honeysuckle; recommended as an aperitif.
Poema Cava, "Penedes" Brut, Sustainable: $12
Excellent value for this sparkler from the northeastern region in Spain. Ripe peaches with creamy texture and an elegant finish.
CHAMPAGNE:
Taittinger, Sustainable: $35
Complex with a nice bouquet of peaches and tropical fruit with a dry finish.
Henriot Brut Souverain NV, Sustainable: $38
A fine crafted wine, dry and rich with apple and apricot flavor, cream and vanilla on the finish.
Prices are based on current published retail prices and subject to change.
Have more to spend? Send us your questions and price range on Facebook at http://www.facebook.com/LoewsHotels for ideas!
About Loews Hotels
Headquartered in New York City, Loews Hotels owns and/or operates 18 hotels and resorts in the U.S. and Canada, including the newest 414-room Loews Atlanta Hotel opened April 1, 2010. Located in major city centers and resort destinations from coast to coast, the Loews portfolio features one-of-a-kind properties that go beyond Four Diamond standards to delight guests with a supremely comfortable, uniquely local and vibrant travel experience. Loews boasts some of the industry's most innovative and successful travel programs, including Loews Loves Kids for families and Loews Loves Pets for discerning animals on the road. For reservations or more information on Loews Hotels, call 1-800-23-LOEWS or check http://www.loewshotels.com.
Follow Loews Hotels on Twitter at http://twitter.com/Loews_Hotels.
Fan us on Facebook at http://facebook.com/LoewsHotels.
Contact:
Molly Mesnard/Gina Sisco
Redpoint Marketing PR, Inc.
(212) 229-0119
mesnard(at)redpointpr(dot)com / sisco(at)redpointpr(dot)com
###