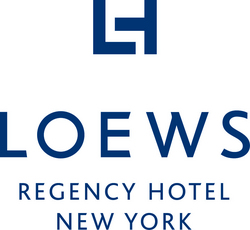 New York, NY (Vocus) March 13, 2010
Tapping into his many years of experience as a high-end Kosher caterer, Jewish upbringing and current post as the Executive Chef at the Loews Regency Hotel, home of the "Power Breakfast," Chef Andrew Rubin has created an inspired Passover menu that will impress anybody -- and any Bubby.
The Passover menu features updates on the classics, including Gefilte Fish, Matzo Ball Soup, Brisket, Tzimmes and Kugel. Chef Rubin has also deconstructed Haroset, the classic blend of fruit and nuts symbolizing the mortar used by ancient Jews to build the pyramids in Egypt, into a refreshing cocktail "The Haroset Highball." The Tzimmes are made into a soufflé, which lightens this traditionally heavy side dish and the Brisket is made with Organic beef.
The Passover menu will be available from the evening of March 29 through April 5, 2010 at the hotel's restaurant, 540 Park, Feinstein's nightclub and The Library bar. The full menu is priced at $54 and items are also available a la carte. The specialty cocktail, Haroset Highball is $18. The hotel will offer Kosher-style food all week long in addition to regular menu items.
Feinstein's at Loews Regency, the hotel's nightclub, will be featuring Sheera Ben-David, from March 31 to April 3, singing a tribute to her favorite songs about New York, called "A Heart in New York" and will touch upon her Jewish background. She is a celebrated cabaret singer most recently named the 2009 Julie Wilson Award Winner by The Mabel Mercer Foundation at the Cabaret Convention this past year. All the Passover items will be served in the nightclub, with the full menu priced at $72, tickets for the show start at $40. For tickets or reservations, call 212-339-4095.
Chef Rubin has worked off and on as a Kosher caterer for more than 20 years, his tips for making a Passover to remember.

Chicken Broth can be made several days in advance. Longer if you freeze it.
To save time and still offer a lovely presentation, Gefilte Fish can be made into a log and sliced; this is how it is served in the restaurant. See recipe below.
The key to tender brisket is to get a really good sear on the meat, with out burning the pan and using the pan drippings to start cooking the vegetables.
Loews Regency Hotel consistently ranks among the city's premier hotel dining venues, garnering awards and wide acclaim. 540 Park is the landmark venue of New York's original Power Breakfast, while The Library is a lively location for light fare, Sunday brunch and cocktails amid books and comfortable banquettes. For reservations or information call 212-759-4100.
*Recipes and photos available upon request.
Contact:
Emily Goldfischer
Loews Hotels
212-521-2833
egoldfischer(at)loewshotels(dot)com
###