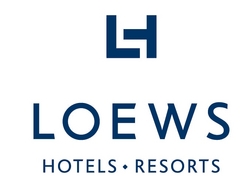 As we honor mothers on their special day for all they do to create a good life for their families, we also wanted to give them a gift that allows them to shape the life of their communities.
New York (Vocus) April 21, 2010
On May 9th, 18 Loews Hotels across North America will celebrate Mother's Day with a special brunch that feeds the body as well as the mind. To mark the twentieth anniversary of their Good Neighbor Policy, Loews will give moms a $20 gift card to help fund educational projects through Loews Hotels' new charitable partner DonorsChoose.org, a web-based nonprofit that supports public schools in need. This special gift from Loews will enable moms to support specific school projects or education in geographic communities that are most meaningful to them.
"As we honor mothers on their special day for all they do to create a good life for their families, we also wanted to give them a gift that allows them to shape the life of their communities," said Jonathan Tisch, Loews Hotels Chairman and CEO. DonorsChoose.org is one of many charities highlighted in Tisch's new book "CITIZEN YOU: Doing Your Part to Change the World" that encourages readers to integrate active citizenship into their lives in easy and meaningful ways that make a difference.
Each Loews Hotel will be offering a unique Mother's Day Brunch for guests and local families to celebrate their mothers and grandmothers. Examples of hotel brunch offerings include:

Loews Royal Pacific Resort at Universal Orlando features live entertainment by Universal characters and brunch offerings including an assortment of sushi, carving stations, and an omelet and waffle station. In addition to the $20 DonorsChoose.org gift card, mothers will receive a small spa gift courtesy of Mandara Spa. Adults $43.95, Children (ages 4-12) $17.95, and children 3 and under are complimentary.
Loews Regency in NYC will have special mom beverages and delectable appetizers from peeky toe crab and corn soup to cumin dusted baby lamb chops, minted frissee salad. Entrée's include a pan roasted lamb sirloin, egg white frittata and the classic NYC bagel with a schmear of cream cheese. Prices start at $12 per beverage, $15 for appetizers, $30 for entrée's and $12 for desserts.
Loews Santa Monica Beach Hotel's Champagne Mother's Day Brunch will feature made-to-order omelets and waffles, eggs Benedict with Applewood smoked bacon, assorted sushi and shellfish, a grill and carving station, Farmers' Market fruits and vegetables, California Artisan cheeses and bread, and a lavish dessert station. The cost is $72 for adults and $36 for children 12 and under.
All Loews Hotels will offer the Mother's Day Brunch in support of DonorsChoose.org on Sunday, May 9, 2010.
In celebration of the twentieth anniversary of Loews Hotels Good Neighbor Policy, the hospitality industry's first comprehensive community outreach program, Loews Hotels recently announced their further commitment to improving public education through their new partnership with DonorsChoose.org. DonorsChoose.org is a nonprofit website that provides a forum for public school teachers to post their classroom needs and special project requests, such as books, materials or transportation fees for class trips, for individual donors to choose from and sponsor. As the first hotel partner for DonorsChoose.org, Loews will raise awareness of the charity throughout the nation with on property events and brand wide promotions, with the goal to raise more than $200,000 for 2010.
For more information about Loews Hotels Mother's Day Brunch or to make a reservation at Loews Hotels, call 1-800-23-LOEWS or visit http://www.loewshotels.com .
To learn more about "CITIZEN YOU: Doing Your Part to Change the World" by Jonathan Tisch log on to http://www.CitizenYou.org .
About DonorsChoose.org
Founded in 2000, DonorsChoose.org is a nonprofit website where public school teachers describe specific educational projects for their students, and donors can choose the projects they want to support. After completing a project, the donor hears back from the classroom they supported in the form of photographs and student thank-you letters.
To date, 125,000 public and charter school teachers have used the site to secure funding for $51.5 million in books, art supplies, technology, and other resources that their students need to learn. Through http://www.DonorsChoose.org , individuals from all walks of life have helped 3.2 million students, the majority from low-income areas.
About Loews Hotels
Headquartered in New York City, Loews Hotels owns and/or operates 18 hotels and resorts in the U.S. and Canada, including the newest 414-room Loews Atlanta Hotel opened April 1, 2010. Located in major city centers and resort destinations from coast to coast, the Loews portfolio features one-of-a-kind properties that go beyond Four Diamond standards to delight guests with a supremely comfortable, uniquely local and vibrant travel experience. Loews boasts some of the industry's most innovative and successful travel programs, including Loews Loves Kids for families and Loews Loves Pets for discerning animals on the road. For reservations or more information on Loews Hotels, call 1-800-23-LOEWS or check http://www.loewshotels.com .
Follow Loews Hotels on Twitter at http://twitter.com/Loews_Hotels .
Fan us on Facebook at http://facebook.com/LoewsHotels .
Contact:
Emily Goldfischer
Loews Hotels
(212) 521-2833
egoldfischer(at)loewshotels(dot)com
Michelle Colligan/Molly Mesnard
Redpoint Marketing PR, Inc.
(212) 229-0119
colligan(at)redpointpr(dot)com
mesnard(at)redpointpr(dot)com
###