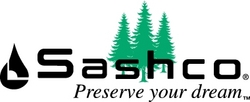 Our log home is five years old…I noticed that there was some finish repair work that needed to be done... what to do... I needed information. I went to the Sashco website to see what information was available.
Brighton, CO (Vocus) May 13, 2010
Sashco Log Home Products announces their new interactive website. Sashco has been an industry leader in log home education for more than two decades, and now, offers a wealth of educational resources on their new website.
Visitors to http://www.sashco.com/log will find information on proper maintenance of log homes, including instructional videos, helpful downloads, product estimators, and access to a log home maintenance and Sashco product expert available via Live Chat or by email to answer questions and provide log care advice.
In addition to information on maintenance, there is also a section dedicated to new log home construction, along with a comprehensive list of professionally trained log home finishing contractors across the United States.
Homeowners and contractors alike can also view information on Sashco's industry recognized Zero Failures training program. Zero Failures is an intensive two-day training program that provides both classroom and hands-on log home finishing training from leading log home experts.
Log homeowner and Zero Failures attendee, Richard Veik explained how Sashco's website helped him with his log home maintenance needs. Richard explained, "Our log home is five years old… In our second year, I noticed that there was some finish repair work that needed to be done and noticed that there is some peeling and finish degradation again. Well, what to do. What could the problem be? I needed information. I went to the Sashco website to see what information was available. I found the on-line videos and watched them. On the website I also found out about the Zero Failures seminars. I called Sashco about the seminars and found out that they are primarily for the contractor, but they have had homeowners attend as well. I registered for the April Zero Failures seminar. The seminar was just great. I am no expert, but I am vastly better prepared to do a good refinish (this time). Now, where's that scaffold..."
Sashco explains that, "Log homes are not like conventionally built homes. They require special knowledge and care to keep them structurally sound and looking beautiful. We have spent decades learning about best practices for proper log home finishing and maintenance. Throughout those years, we have been equally committed to manufacturing high-performance, long lasting log home sealant products, and educating both homeowners and contractors, on the best application methods and techniques to help keep people's dream log homes well maintained. We are pleased to have an updated vehicle to provide people with the knowledge we have to offer in one easy to access location at http://www.sashco.com/log ."
About Sashco Sealants:
Since 1936, Sashco Sealants has been manufacturing high performance caulks and sealants for specific home improvement on traditional built and log homes, from the chimney to foundation. Sashco's log home products includes a complete line of ecologically safe, compatible products for finishing, maintenance, and restoration, including stains, caulking, chinking, borates and cleaning products, as well as finishing equipment.
Contact:
Sarah Shaffer, Sashco Sealants
303-286-7271
sshaffer(at)sashco(dot)com
###