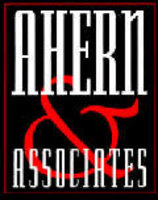 I have a lot of confidence in Ahern's ability to locate the right agents and help build out our network; especially after seeing the deals that Ahern has put together for companies like Greatwide and Total Transportation
Phoenix, AZ (PRWEB) April 5, 2010
Renowned transportation management and consulting firm, Ahern & Associates, Ltd. has been commissioned to locate profitable agent locations who are currently grossing 10-40MM in annual revenue for John J. Jerue's nationwide network of freight brokers.
At a time when many transportation companies are in distress, Jerue has chosen to capitalize on a down economy and broaden the reach of their brokerage network which currently has 45 agent locations throughout the U.S. and Canada.
Having previously struggled to find agent locations that met their revenue and business model standards, Jerue decided to call upon the services of Andy Ahern whose unmatched reputation as a deal maker within the transportation industry is well known.
Jeff Jerue, Vice President of John J. Jerue Companies explains, "I have a lot of confidence in Ahern's ability to locate the right agents and help build out our network; especially after seeing the deals that Ahern has put together for companies like Greatwide and Total Transportation."
Locating agents for clients and identifying acquisition targets that meet stringent criteria is a task Ahern has undertaken for over twenty years as a transportation analyst. Ahern & Associates is comprised of former presidents and CEO's of transportation companies and has developed a unique system that gives them a true competitive advantage.
Andy Ahern, CEO of Ahern & Associates comments, "Because of our broad reach and depth of experience in the marketplace we're able to often times create markets where none may have previously existed," Ahern goes on to explain, "Jerue is an outstanding company whose 50 year history is a testament to the way they do business and I'm confident that our firm can help position them to go another 50."
John J. Jerue Companies currently generates 210MM in annual revenue with aggressive plans for growth during 2010 and beyond at a target of 300MM.
About John J. Jerue Companies:
John J. Jerue Companies is a leader in product transportation. For over 50 years, Jerue Companies has served a multitude of clients, working tenaciously to ship product via the most direct route, at the lowest possible cost, all with reliable carriers who have long-standing relationships with Jerue agents. Our carriers deliver an array of product, from freight to produce. For additional information, please visit http://www.Jerue.com
About Ahern & Associates, Ltd.:
Ahern and Associates is North America's leading trucking and transportation management consulting firm. The skilled consultants at Ahern and Associates specialize in mergers and acquisitions of trucking and logistics companies as well as the restructuring and evaluation of existing carriers that seek to increase operating efficiency and improve profitability. Since 1987, Ahern and Associates has aided hundreds of buyers in the acquisition of trucking and logistics companies throughout the U.S. and Canada as well as assisting many transportation and logistics companies in reducing their overall operating costs and increasing their profitability. For more information, please call 602-242-1030 or visit http://www.Ahern-Ltd.com.
Business contact:
A.W. Ahern
602-242-1030
Media contact:
Jason W. Jantzen
Red Spot Marketing
602-282-0202
# # #