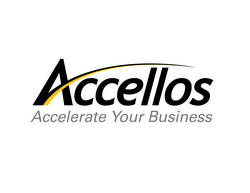 Colorado Springs, Colorado (Vocus) September 14, 2010
Accellos, a leading provider of supply chain execution software solutions, today announced the first sale and implementation in the Czech Republic of the company's load and route optimization software, Accellos One Optimize.
The customer, Datart International, a.s., is a consumer electronics and household appliance retailer with $250 million in revenue. Datart was founded in 1990 and has been part of the Kesa Electricals PLC group since 2003. Kesa Electricals, listed on the LSE and Euronext exchanges, is one of the largest electrical retail groups in Europe.
Datart has selected Accellos One Optimize primarily to handle its e-commerce delivery operations. It will use the software to improve the quality of customer service and to reduce transportation costs. The sale was made in July and the on-site implementation, performed by European Accellos partner Ganymed CZ, was completed in August.
''This endeavor is very exciting as it marks the first implementation of Accellos One Optimize not only in the Czech Republic but in Europe as a whole,'' said Bill Ashburn, Accellos Vice President, Prophesy Division. "The solution is architected to localize easily with international mapping and built-in language translation, giving companies worldwide the opportunity to take advantage of the same powerful load building and route optimization solution that has proven so successful for our North American client base."
About Accellos One Optimize
Accellos One Optimize enables 3PL's, distributors, retailers and manufacturers to maximize the effectiveness of their freight spend. It combines load building, optimization, scheduling, and routing decision support for least cost shipping, typically reducing total operating costs by 10 to 20 percent. It features a flexible, browser-based design and integrates to leading dispatch, ERP, WMS, and TMS systems.
About Accellos
Accellos, headquartered in Colorado Springs, Colorado, is a global provider of logistics, warehouse, third-party logistics, transportation and mobile fleet management software solutions. The company addresses the supply chain management and execution market with warehouse management systems for multiple environments, including transportation management software and in-field mobile resource management solutions. Accellos' powerful supply chain execution solutions are easy to customize and implement, providing customers with more innovation for less investment. For more information, email info (at) accellos.com or visit http://www.accellos.com .
Explore. Expect. Exceed…With Prophesy, an Accellos Company
The Total Solution for Transportation.
More trucking companies use a Prophesy software solution than any other brand on the market today! Quite simply because we have built the industry's leading total trucking software solution, designed to manage every facet of a growing trucking operation for both public and private fleets with integrated, comprehensive and easy to use features that ensure unsurpassed efficiency and greater profit.
Prophesy works with its customers to help them:
Explore new solutions and capabilities to make their business more efficient and successful.
Expect the best in quality and functionality from Prophesy.
Exceed their own expectations and those of their customers.
For more than 20 years, the Prophesy name has represented quality, reliability and affordability for the trucking industry. Our products offer reliable control over daily trucking operations, yet are easy for growing trucking companies and other fleet operations to implement, integrate and afford. This approach allows our users to build upon their total solution as their needs grow. For more information on how your trucking company can explore, expect, and exceed with the Prophesy Total Solution for Trucking, visit us on the web at http://www.mile.com today!
###