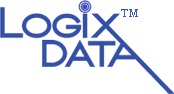 Once companies see what LogixData's SEC Analyzer can do, they'll never go back to the old way of 'needle in the haystack' research for SEC compliance and disclosure.
Sacramento, CA (PRWEB) June 15, 2011
Award-winning Securities and Exchange Commission (SEC) compliance and disclosure company LogixData (http://www.logixdata.com) today released the SEC Analyzer, their new comprehensive product covering all aspects of compliance and disclosure with the SEC.
"Now more than ever getting timely and comprehensive compliance and disclosure intelligence matters," said LogixData Founder and CEO Ganesh Rajappan. "LogixData's new SEC Analyzer represents the next generation of game-changing innovation. Our corporate, legal and accounting clients love how the SEC Analyzer combines all SEC compliance and disclosure aspects into one fluid system, giving them the required intelligence in their first search attempt and saving up to 70% of compliance research time."
The product, the latest in a recent surge of groundbreaking products from the Sacramento, California-based company, is a single easy-to-use platform comprehensively guiding companies, law firms, investment professionals, accounting firms, and policymakers through the compliance and disclosure process, from comment letters to financial disclosures and beyond.
LogixData's SEC Analyzer includes the following provisions:

A comprehensive database of more than 40,000 SEC-regulated companies, including ADR and private companies
More than 1,000,000 SEC comments and responses representing the complete lifecycle of a comment letter back-and-forth, not just out-of-context snippets
A searchable database specifically targeting accounting standards and SEC regulations, including the translation lookup between pre-ASC and ASC
Immediate access to more than 4,500,000 material exhibits filed by company and further classified by type of contract or exhibit, including bankruptcy documents, underwriting agreements, employment agreements and change-in-control documents
The ability to list, search, or retrieve any SEC filing with explanatory note for amendments, as well as indicating if a filing ever received a SEC comment letter
A comprehensive profile of each company including their accountants, lawyers, subsidiaries, five-year financials, segment and quarterly information
The only database that provides 'as reported' XBRL matched with historical financial information
Over 14,000 data points on financial disclosures covering 10 years and 20 quarters, with all tables, including MD&A normalized with XBRL
Protect your XBRL filing liability with the only database able to verify companies XBRL tagging against actual XBRL tags that should have been disclosed
Five-year comprehensive audit fee database
Rajappan added that "we really believe that once companies see what the SEC Analyzer can do, they'll never go back to the old way of 'needle in the haystack' compliance and disclosure."
LogixData is a provider of actionable intelligence on public financial regulatory information, headquartered in Sacramento, California, with offices in Chicago, Illinois and Sydney, Australia. Their clients include select Big 4 and other accounting firms, major law firms and corporations. LogixData's comment letter reporting product was named a Best New Financial Product of 2010 by Accounting Today.
# # #