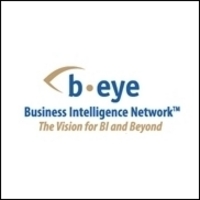 By embedding LogiXML reporting and analysis solutions, end users receive the interactive and collaborative experience they require.
Denver, CO (PRWEB) December 13, 2007 –
Arman Eshraghi, CEO and Founder of LogiXML, recently participated in an exclusive interview with Ron Powell and the Business Intelligence Network (http://www.BeyeNETWORK.com). In this interview, Eshraghi explains the new features of the Logi8 platform that provides a complete, integrated and interactive web-based business intelligence (BI) solution that is easy to implement, easy-to-license, easy-to-learn and easy-to-upgrade.
"We have built our company to deliver outstanding business intelligence (BI) products that have a lasting impact on how organizations do business," said Arman Eshraghi, Founder and CEO of LogiXML, Inc. "Our vision is driven by what we call the PHEW principles – powerful and productive products; high value, low cost licensing; easy-to-use and easy-to-maintain technology and purely web-based implementation for the widest possible impact. Commitment to this vision has helped us achieve tremendous growth by providing our customers and partners with an outstanding BI platform that helps them bring data to life."
"Despite the fact that we're seeing a lot of merger and acquisition activity in the business intelligence space, LogiXML is growing very quickly," says Ron Powell, Cofounder and Editorial Director of the Business Intelligence Network. "By embedding LogiXML reporting and analysis solutions, end users receive the interactive and collaborative experience they require."
To listen to the interview, please click here.
The Business Intelligence Network Solution Spotlights are intuitive dialogues with innovative solution providers, and these spotlights provide a cutting-edge introduction to the new products and services of interest to the business intelligence community. The Network publishes six newsletters serving more than 115,000 readers across a wide variety of industries, making it the largest newsletter-based information source for business intelligence, performance management, data warehousing, data integration and data quality.
About LogiXML
LogiXML, the leader in interactive, web-based business intelligence (BI), empowers enterprises to turn data into business-critical information with pure web-based reporting and analysis products. The Company offers a comprehensive platform that addresses all key areas of BI – managed reporting, ad hoc reporting, analysis and data services. Used by thousands of organizations worldwide, LogiXML products are built on standards –based technologies for easy integration, implementation and upgrade. LogiXML's per server pricing model makes its powerful technology the most affordable BI solution on the market.
About Business Intelligence Network™
The Network's flagship site BeyeNETWORK.com leads the industry with up-to-the-minute news, newsletters, articles, executive spotlights, podcasts, expert-hosted channels and blogs. Experts include Claudia Imhoff, Bill Inmon, Craig Schiff, Colin White, David Loshin, and others. BeyeRESEARCH.com provides research and case studies from leading authors and experts in business intelligence. BeyeBLOGS.com is a business intelligence-specific community blogging site that provides an open forum about industry issues and challenges. BeyeSEARCH.com offers the first and only editor-driven directory and search engine specially built to serve this industry.
This press release is based upon information provided by the Company. The Business Intelligence Network does not independently verify statements made and has no obligation to update these statements after the date of release.
Contact:
Business Intelligence Network
Katie Rostermundt
262-780-0202
Contact:
LogiXML
Michael Greeley
703.752.9700 x124
###