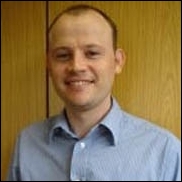 With more than 12,000 independent consultants all based in various locations, we wanted a Web-based solution that could be accessed from anywhere at anytime. Logi 8 offered a flexible reporting solution that would work with our existing SQL databases
Denver, CO (PRWEB) May 23, 2007
Andrew Steward, Systems Analyst with Virgin Vie At Home for LogiXML, in an exclusive interview with Ron Powell and the Business Intelligence Network (http://www.BeyeNETWORK.com)], explains Virgin Vie At Home's requirement for a Web-based reporting system to provide timely information to their 12,000+ sales consultants and explains why they selected LogiXML's Logi 8 to leverage the value of their data through dynamic reporting and analysis.
"With more than 12,000 independent consultants all based in various locations, we wanted a Web-based solution that could be accessed from anywhere at anytime. Logi 8 offered a flexible reporting solution that would work with our existing SQL databases," says Andrew Steward, Systems Analyst, Virgin Vie At Home. "After reviewing six or seven other providers, the first thing that stuck me about Logi 8 was how easy it was to use. Our entire sales force was able to be up and running in no time, and we no longer have to generate multiple, static reports. One report allows each consultant to easily get the information he or she needs."
"Logi 8 allows Virgin Vie At Home to empower their independent consultants with reports and easy-to-configure dashboards that display the information that is key to them so they no longer have to navigate through numerous menus to get the information they need," says Ron Powell, Cofounder and Editorial Director of the Business Intelligence Network. "It is obvious that Logi 8 has met and exceeded Virgin Vie At Home's expectations in terms of functionality, price and ease of use."
To listen to the interview, please click here.
"The Business Intelligence Network Solution Spotlights are intuitive dialogues with innovative solution providers, and these spotlights provide a cutting-edge introduction to the new products and services we know are of interest to the business intelligence community," says Powell. "The network publishes six newsletters serving more than 115,000 readers across a wide variety of industries, making us the largest newsletter-based information source for business intelligence, performance management, data warehousing, data integration and data quality."
About Virgin Vie At Home
With a turnover of £65million in 2006, Virgin Vie At Home is an 'award-winning' party plan company selling premium Virgin Vie cosmetics and a range of exclusively designed, hand-crafted jewellery through its 14,000 consultants nationwide.
About LogiXML Inc.
LogiXML , the leader in interactive, Web-based business intelligence (BI), empowers enterprises to turn data into business critical information with its pure Web-based reporting and analysis products. The company offers a comprehensive platform that addresses all key areas of BI – managed reporting, ad hoc reporting, data services and analysis. Used by thousands of organizations worldwide, LogiXML products are built on standards-based technologies for easy integration, implementation and upgrade. LogiXML's per server pricing model makes its powerful technology the most affordable BI solution on the market. Founded in 2000, LogiXML is privately held and based in McLean, Virginia.
About Business Intelligence Network™
The Network's flagship site BeyeNETWORK.com leads the industry with up-to-the-minute news, newsletters, articles, executive spotlights, podcasts, expert-hosted channels and blogs. Experts include Claudia Imhoff, Bill Inmon, Craig Schiff, Colin White, David Loshin, and others. BeyeRESEARCH.com provides research and case studies from leading authors and experts in business intelligence. BeyeBLOGS.com is a business intelligence-specific community blogging site which provides an open forum about industry issues and challenges. BeyeSEARCH.com offers the first and only editor-driven directory and search engine specially built to serve this industry.
This press release is based upon information provided by the Company. The Business Intelligence Network does not independently verify statements made and has no obligation to update these statements after the date of release.
Contact:
Business Intelligence Network
Katie Rostermundt
262-780-0202
Contact:
Virgin Vie At Home
01-243-622-369
Contact:
LogiXML Inc.
SHIFT Communications
Rebecca Passo
617-779-1817
# # #