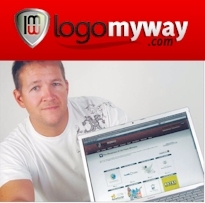 Let over 6000 creative logo designers from all over the world work on your logo design. Start a logo contest in just minutes and see concepts within hours. The results are simply amazing.
Dublin, OH (PRWEB) April 27, 2010
Logomyway's Ready Made Logos
Logomyway now has over 6,000 logo designers and has created over 250,000 logos in just over a year's time. They have their own ready made logos available for instant downloads. Any company name can be applied on the selected logo within 24 hours and delivered to the client. Please browse through their logo gallery (http://www.logomyway.com/Ready_Made_Logos.php) to get a better idea on the quality that the logo designers in Logomyway have delivered.
Worldwide Logo Contest
On top of that, Logomyway also provides a platform for clients to start a logo contest that is launched to designers all over the world attracting some very unique and creative logo designs. Clients can decide the duration of the contest and fill out a detailed contest brief explaining their business and what type of logo they are looking for,
Logomyway has a 3 step simple user-friendly system that allows clients to launch a logo design contest in minutes. Clients can expect to receive logo concepts within a few hours of launching their logo contest.
A logo contest can be launched with a minimum of $200 and a maximum of $1000. All contests are prepaid so the design community works harder and submits higher quality logos knowing that every contest on Logomyway will have a winner.
All designs are 100% original from professional logo designers all over the world, Every contest will attract between 70 to over 400 entries depending on the prize money and the duration of the contest.
After receiving logo entries from logo designers the clients then decide who won the contest by selecting the winner using the easy to use interface. Every logo contest will receive a free legal contract which gives them 100% full legal ownership of their new logo design.
Clients will receive a copy of the winning logo in 'Vector Logo Files', which is an industrial standard format that can be used in almost all applications - websites, T-shirts, mugs, business cards, etc.
Please visit http://www.logomyway.com to browse the existing contests to have a more concrete idea of how the contest works and the professionally designed logo entries that clients are receiving. You can also check out the portfolio of designers within Logomyway's community.
Logomyway so far has launched logo contests valued over $600,000 in just over a year's time, helping a large amount of clients to market their products and services with a professional logo.
Logomyway also has a money back guarantee policy. If a contest does not receive more than 40 entries to choose from, Logomyway will fully refund the cost.
About Logomyway
Logomyway is a company that specializes in providing professionally designed logos, established over a year, based in Columbus, Ohio, United States.
Logomyway has been featured in Business First Magazine, the Columbus Dispatch, Killer Startups, the John Williams Radio Show, Yahoo News, Website Magazine and many more.
###