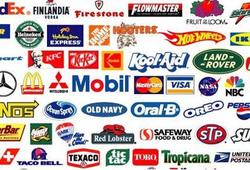 Have the online Logo wars become the modern day Battle of Alamo?
West New York, NJ (PRWEB) March 27, 2011
Have the online Logo wars become the modern day Battle of Alamo? Emerging Logo Design Company Impact Logos sees the almost monthly change in big name players as an immense challenge for marketers in the industry.
Editor at Impact Logos Paul Gonzales explains "Logoworks was the first industry leader in terms of bringing mass market logos to the world at lower prices. Their model still works very successfully by employing quality freelance designers that compete to be selected by the client for the best design."
However the domination of Logoworks has recently been diminished with the increased competition in the market. Low cost do-it-yourself models like Logoyes.com offered a system of DIY where clients pick logo symbols and fonts and assemble their own marketable logo for as little as $69.00.
If it wasn't already a crowded market it soon started to get even hotter over the last few years with the rise of "crowdsourcing" logos or logo competitions. Companies such as 99designs.com and Logo Crowd facilitate competition websites where clients off prize money from around $250.00 USD in order to get dozens of designers competing for the winning design. Paul Gonzales explains the popularity "Designers compete for the prize money as much as they compete for the glory and prestige of winning."
"Our challenge at Impact Logos as an emerging player with a lot to offer in terms of quality it to establish a consistent reputation and business structure that will stand the test of time. That can be difficult at times with so many new models taking center stage, so we must continue to evolve."
Head of Marketing Lara Johnson adds "Honestly it is one of the most challenging industries from a marketing perspective I have every worked in, but it keeps us on our toes and keeps us on track for our goals to hopefully win the war one day soon….."
Impact Logos is a leading Logo Design Company in the online landscape. Visit http://www.impactlogos.com.au for more information.
# # #