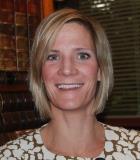 Dr. Lohner and his staff welcome Nurse Injector Jill Murphy as a new associate of Lohner Plastic Surgery.
Philadelphia, PA (PRWEB) June 28, 2013
Dr. Lohner and his staff welcome Nurse Injector Jill Murphy as a new associate of Lohner Plastic Surgery. She will manage all dermal and injectable services at the practice.
Jill Murphy holds a BS from Georgetown University and a Masters of Science from the University of San Diego. As a board certified nurse practitioner, Ms. Murphy has over 9 years of experience, including surgical nursing. She brings with her three years of injecting experience, two of which were spent as the sole injector at her previous position at another plastic surgeon's office.
Botox and Juvederm are currently offered at the practice. Botox is an FDA-approved injectable substance considered safe and extremely effective for treatment of wrinkles caused by facial movement, including crow's feet, frown lines, and worry lines. The treatment is injected into the facial muscles, blocking the nerve impulses that contract and result in unwanted wrinkles. Botox will keep a patient's skin smooth for three to four months and requires regular injection treatments to maintain a youthful appearance. Juvederm, like Botox, is an injectable used to treat wrinkles, but the gel is used on static lines and can also be used to augment lips, fill scars, and add volume to areas of the face. Patients like Juvederm because it is non-allergenic and is composed of hyaluronic acid, a naturally occurring compound in the human body. Additional treatments are needed every six to twelve months.
Lohner Plastic Surgery is offering a special on injectable services provided by Ms. Murphy for a limited time in celebration of her joining the staff. Patients who purchase 20 Botox injections will receive 20 more free of charge and a complimentary bottle of Latisse. In addition to injectable treatments, the practice offers several cosmetic and reconstructive surgery procedures as well as methods of facial rejuvenation. Breast enhancement, body contouring, facial surgery, facial peels and masks, and Ultherapy are among the services patients can expect to find.
Lohner Plastic Surgery was founded by board certified plastic surgeon Dr. Ronald Lohner. Dr. Lohner is the head plastic surgeon at Bryn Mawr Hospital, and has years of experience and a long list of impressive qualifications, making him a highly regarded surgeon in the Philadelphia region. In addition to his practice, he instructs plastic surgery residents from the University Of Pennsylvania School Of Medicine, is a Fellow of the American College of Surgeons and a member of many other surgical societies. He is the recipient of several awards. Dr. Lohner is excited to welcome Ms. Murphy to the practice.
To schedule an appointment with Jill Murphy, Nurse Injector, call 610-519-0600. More information about Lohner Plastic Surgery can be found at http://www.lohnerplasticsurgery.com.