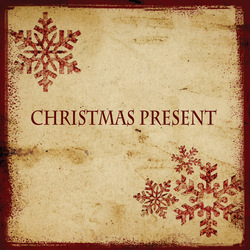 It's Christmas But Listen!
London, UK (PRWEB) December 18, 2008
Everyone loves something for free, especially during these credit-crunch times, so London-based independent record label Lojinx is giving everyone an early Christmas present with the release of Christmas Present - a free download 7-track Mini-Album of new Christmas songs.
"We get a warm glow from giving, people get a warm glow from receiving, and everyone gets to hear these exclusive Christmas-themed songs from artists they already love - or perhaps may not know yet," says Ellie Alexander, Lojinx press officer.
Featuring new and current artists from the Lojinx roster, the Mini-Album consists of tracks from international acts including Nate Campany (Brooklyn, USA) and The Wellingtons (Melbourne, Australia), as well as British pop band Farrah, Danish musician Henrik, Londoner Caroline Lost, trans-Atlantic electro duo The Bad Machines and one-off duo collaboration Nightlights.
"We're really pleased our artists rallied together and found time in the run-up to the silly season to contribute to this fantastic Christmas Mini-Album," says Ellie. "But this collection isn't your usual jolly Christmas-song fare" she warns. "Many of the songs look at the darker side of Christmas, of lost love and loneliness."
Although Farrah's bouncy track "Santa Don't Go" is a big, breezy feel-good tune about childhood Christmas memories, Caroline Lost's haunting song "Say You're Mine", co-written & produced with Ivor-Novello nominated film composer Christian Henson, is a heartbreaking orchestral lullaby about spending Christmas alone; The Bad Machines' 80s-flavoured electro-synth track "Not This Time" muses about a jilted lover no longer being with the person they usually spend Christmas with; while The Wellingtons' bubbly "I Guess It's Christmas" is an indie-pop ditty about solo friends getting through a Christmas-for-one.
On the flip-side, Henrik's laid-back "It's Christmas But Listen!", featuring a sublime vocal contribution by Nashville country/pop chanteuse Kim Richey, is an uplifting, sparkling song about the joy of love during the festive season; Brooklyn-ite Nate Campany's "Be Home For Christmas" is a soft, alt-country love song about hoping your loved one makes it home in time for Christmas; while one-off duo Nightlights' (Jez Ashurst and Michelle Margherita from Farrah) folky ballad, complete with accordion and whistling solo, tells a poignant tale of Christmas in London.
"It's an eclectic mix, but each one brings a spirited, fresh take on the idea of the Christmas song," says Ellie. "It's definitely a treat that should find its way onto many a Christmas iPod playlist." Merry Christmas from Lojinx!
Free download available now from http://www.lojinx.com
Farrah - Santa Don't Go
Henrik (feat. Kim Richey) - It's Christmas But Listen!
Caroline Lost - Say You're Mine
The Bad Machines - Not This Time
Nate Campany - Be Home For Christmas
The Wellingtons - I Guess It's Christmas
Nightlights - Christmas Time (I Wish I Was Near You)
###