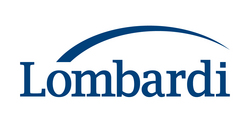 Streamlining Financial Services Processes - a Wells Fargo Financial Case Study
Austin, TX (PRWEB) February 20, 2008 -
Lombardi®, a leader in business process management (BPM) software, today announced that its customer - Wells Fargo Financial, a unit of Wells Fargo & Company (NYSE: WFC) - will be presenting a case study session discussing best practices for achieving success with BPM as part of the BPM Awards and Technology Showcase at the Sheraton Nashville Downtown, Nashville, TN., on February 25-26, 2008. Lombardi is a co-sponsor of the event.
Mr. Gene Rawls, vice president of continuous improvement at Wells Fargo Financial, will present a case study session entitled "Streamlining Financial Services Processes - a Wells Fargo Financial Case Study," on February 25 at 11.30 a.m. - 12.20 p.m. During the session, Mr. Rawls will highlight the impact that BPM projects have had on the company's stakeholders, discuss the implementation approach that they used, and describe the innovation that has been delivered. He will also illustrate the best practices, learning points and pitfalls to avoid during BPM projects.
As a conference sponsor, Lombardi staff will be available throughout the conference in the Solution Showcase to demonstrate its award-winning BPM product portfolio, as well as to participate in a BPM product "shootout and bake-off" where participating vendors are invited by the conference coordinators to build out a working application using their technology based on a supplied business scenario.
The Wells Fargo Financial case study session is open to all conference delegates. Visit here for more information about the BPM Awards and Technology Showcase conference.
Lombardi Teamworks is the leading BPM software for designing, executing, and improving business processes. Teamworks for Office™ makes it easy for anyone to participate in business process management using the familiar Microsoft® Office System products. Teamworks for SharePoint extends structured processes into the collaborative world of SharePoint portals, forums and discussion threads. Teamworks for Organization Management provides advanced organization modeling for process relationships. Lombardi Blueprint™ is the only on-demand, collaborative process documenting tool that enables companies to map processes, identify problems and prioritize improvement opportunities.
About Lombardi
Lombardi is a leader in business process management (BPM) software for companies, systems integrators and government agencies. We offer award-winning BPM technology, know-how and services to help our customers succeed with their process improvement initiatives.
Lombardi is behind some of the largest, most successful BPM implementations in the world. Our customers include Allianz Group, Aflac, Banco Espirito Santo, Barclays Global Investors, Dell, El Paso Energy, FETAC, Financial Services Authority, Ford Motor Company, Hasbro, ING Direct, Intel, Maritz Travel, National Bank of Canada, National Institute of Health, Safety-Kleen, T-Mobile, UCLH, Wells Fargo Financial, Xbridge and numerous governmental agencies. For more information, visit http://www.lombardi.com.
Lombardi, Teamworks are registered trademarks and Teamworks Process Optimizer, Teamworks Portal, Teamworks for Office 2003 and Lombardi Blueprint are trademarks of Lombardi Software, Inc. All other company/product names and service marks may be trademarks or registered trademarks of their respective companies.
###