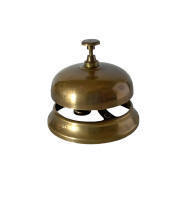 If there's one thing everyone in the hotel industry agrees on. It's that there are a lot of terrible independent hotels in London.
(PRWEB) July 16, 2010
A London based company, EPok.com, (http://www.epok.com/london_hotel_report) is helping London visitors find the perfect London hotel by providing them with an independent review of the hotel they're thinking of booking.
The review includes such things as how clean are the rooms, what the surrounding area is like, how safe does it feel, how friendly the staff are and various other important facts about the hotel. Visitors wishing to have a review can also ask for specific information about the hotel to be included in their report.
EPok.com (http://www.epok.com) is independent from the hotel so the report will be completely unbiased. By having a personal report on the hotel, people will get the most accurate snapshot of what the hotel is currently like. It will also save them from the time and effort it takes to go through lots of different hotel review sites.
"Most people do the same thing when looking for a hotel, they use Tripadvisor. To me that's like playing Russian roulette with your vacation," said Mr Norman Peters, co-founder of EPok.com.
"There have been lots of articles mentioning how those reviews aren't always trustworthy. A bad hotel will ruin a great vacation, it makes sense to get a second unbiased opinion," he said.
He continued, "We think personal hotel reports will be the norm in the future as people get tired of trawling through lots of hotel reviews."
There are two ways which you can get EPok to do a report for you. The first and most economical is to buy their EPok London Pack, (http://www.epok.com/london-deals) as the report is included in the Pack for free.
The Pack costs £35 and also gives you 2 for 1 offers at restaurants, the theatre, tips on how to save money on sightseeing in London and a what's on in London (http://www.epok.com/whats-on-in-london) leaflet for during your stay.
The second way is to buy the report on its own for £9.99. Whatever you choose, the report comes with a money back guarantee so if the team at EPok are unable to get answers to your questions from the hotel, you get your money back.
The EPok team also need at least 3 weeks notice to get the report prepared. The report is then emailed to you.
Many people come to London and think there are good cheap rooms to be had. But if there's one thing everyone in the hotel industry agrees on. It's that there are a lot of terrible independent hotels in London selling cheap rooms. This is why getting your own report on your hotel is a sensible thing to do, said Mr Peters.
As more people continue to use online travel agents there is no way of them knowing for sure what their hotel is really like. Independent personal hotel reports could be the answer to that problem.
About EPok.com
EPok.com is based in London and was started by Ron Rodney and Norman Peters later to be joined by Chris Peters. The firms' main product is the EPok London Pack which gives discounts to tourists at restaurants, theatres and bars in London.
# # #