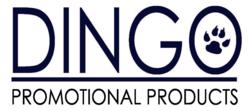 Australian businesses who understand the importance of increasing brand awareness .... don't have to invest the millions of Olympic standards
(PRWEB) July 31, 2012
For over twelve years, Australian company Dingo Promotions has been delivering products that include promotional pens, hats and stubby holders to businesses and events managers. In an interview this week, its CEO, Russell Ashby, has revealed how the London Olympics is using such merchandise to reinforce its brand.
"We are impressed with the range of merchandise that includes promotional hats, promotional pens, and a huge range of clothing bearing the distinctive London Olympics logo as well as the well-known Olympic Rings," said Mr Ashby. "Of course, we in Australia have the 2000 Games experience to draw upon, and we see first hand the longevity of using of promotional products for brand awareness."
The promotional products industry in Australia, Mr Ashby explained, really came of age following the 2000 Olympics, and, as a result of the country's mining boom, has developed sophisticated products beyond Dingo Promotions top selling stubby holders Perth souvenirs.
"Our clients are increasingly looking beyond promotional pens and mugs, to branded lanyards, logo-bearing USB sticks, and travel beverage containers," said Mr Ashby. "These are products that are used as everyday items and their brand reinforcement power is very high."
These items, too, form part of the current Olympic Games branded range, much of which is being used as direct marketing merchandise by Official Sponsor companies.
"Official Sponsors of major events like the Olympics invest millions for the honor," continued Mr Ashby. "So it is not unreasonable that they want the biggest bang for their buck - and that includes using their Official Sponsor status wherever possible - adding it to their logos on merchandise and stationery."
"Australian businesses who understand the importance of increasing brand awareness, either to the broader community, or to specific stakeholders, don't have to invest the millions of Olympic standards," said Mr Ashby. "By understanding their market and choosing the right promotional products for it, they won't have to eat too far into their marketing budgets."
The Dingo Promotions team, he says, is on hand to help with product selection. For more information about their range of promotional products and direct response merchandise visit DingoPromotions.com.au
About Dingo Promotions
Dingo Promotions is a Western Australian owned business supplying branded promotional products Australia wide. Our clients include Government, Corporate, Hospitality, Events, Education and Clubs.
We ensure "hands on" attention to your personal requirements. With over twelve years experience supplying promotional products, promotional clothing and corporate gifts we are well equipped to assist you in the important decisions regarding your requirements.
Our experienced staff are available to take your order, answer your questions or give you advice on what would work best for your needs. If you are having difficulty with creative inspiration we can help by designing something for you.
For more information visit DingoPromotions.com.au