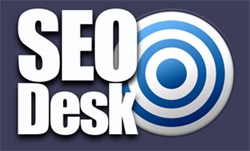 (PRWEB UK) 24 September 2013
Orchard Orthodontics is pleased to announce that they offer the very latest in dental and orthodontic treatment to all of their clients. There has been a considerable step forward with respect to the technology utilized in dental treatment and products in recent years. The company is pleased to say that they provide the latest products and treatments, direct from the United States, which should offer their clients a broader range of options when it comes to receiving high quality and effective dental care.
One of the biggest issues that Orchard Orthodontics and other dental practices have found is that many adults are reluctant to receive dental work. There is a suggestion that dental work, such as braces, are for children and teenagers, which means that there is a social stigma attached with having this style of dental work as an adult. There is no age limit or barrier to having good quality teeth, but the firm acknowledges that certain people will have concerns about undergoing noticeable dental treatment. Many professionals acknowledge that the appearance of their teeth can impact on the impression they give off to others, but there is wariness about the negative image that braces may send out.
This is where Orchard Orthodontics is proud to offer the widest range of invisible braces London has to offer. The practice provides invisible braces and dental treatments from companies like Invisalign and American Damon. These invisible products are available for a wide range of orthodontic treatments, providing an effective yet discrete service which will assist clients in retaining their confidence while improving their smile.
This attention and focus on the needs of their clients is just one factor in why Orchard Orthodontics is regarded as the best orthodontist London has to offer. The practice knows that the pace and stress of modern life is hectic, and this can often provide people with an excuse not to look after their teeth. The practice aims to combat this by providing longer opening hours at all of their practices. This means that clients can arrange for early morning appointments or for appointments after standard office working hours. This means that everyone can have their teeth examined and looked dafter properly without impacting on school, college or working life.
With the benefits of a good smile and feeling confident being more relevant than ever, Orchard Orthodontics looks forward to providing more ways in which clients can look after their teeth properly in the months and years ahead.
About Orchard Orthodontics:
Orchard Orthodontics provide an award winning dental service in London which aims to provide a higher level of support and service to all clients. All patients at the practice receive a free consultation, which ensures that the right plan of treatment is offered. Orchard Orthodontics understands that many clients are nervous when visiting their dentist and they aim to provide a calming and relaxing dental service for all clients.