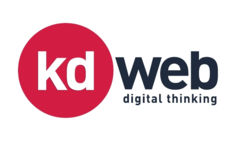 Nic's addition to our team will undoubtedly help retain KD Web as one of the London's top 5 SEO Agencies.
London, UK (PRWEB UK) 4 July 2012
Kyle Millard, Director of Business Development at KD Web quoted "Nic is one of the most experienced SEO professionals in the UK today and will be responsible for expanding the SEO department at KD Web. He will help provide clients with substantial traffic to their websites, by placing their chosen keyphrases at the top of Google's search results. Nic's addition to the team will undoubtedly help retain KD Web as one of the top 5 SEO companies in London."
Nic started his online marketing career over ten years ago when he became joint owner of Penmans Estate Agency. Nic oversaw the expansion of the company and managed their SEO and internet marketing campaigns getting his firm to number #1 for "Estate Agents" which was a significant achievement back then, and proved extremely profitable to the firm. His knowledge of the property sector meant he could see the gloomy change coming to that industry. Consequently, he made the astute decision to sell in 2005 and concentrated on expanding his already overwhelming SEO (search engine optimisation) experience and qualifications.
Nic was sought out by Group 4 Securicor to setup and market their bespoke training program both offline and online. Offline - due to his experience in understanding business objectives, and online - for his knowledge and experience in the latest ethical SEO techniques. Nic ran the department and rolled the program to both the public and private sectors, nationally and internationally. From Group 4 Securicor, Nic was approached by Seganta IT Solutions, an international internet development and SEO company. They were looking for an Online Marketing Expert who had the business insight and the knowledge to head up their UK SEO division. During his time at Seganta, Nic continued with SEO and PPC training whilst growing Seganta's contract base by developing and managing SEO campaigns for clients, some of which are the most recognised national and international brands in the world.
To continue KD Web's current expansion, an experienced individual was needed to head up their already successful London SEO department. KD Web spent months dealing with head-hunters just to find the perfect candidate with proven results and SEO skills at a high level - similar to the current team. In April 2012, Kyle Millard was introduced to Mr Cohen who was undoubtedly the most impressive SEO processional put forward to him. Nic was equally impressed with KD Web's client base, track record and vision, but was also keen to impress. As a full service and forward thinking digital agency, Nic understood that KD Web sought a slice of the growing mobile application market, so to prove his worth, within 3 months of working at KD Web, together with his team at KD Web, they have achieved the #1 position on Google for the extremely competitive key-phrase 'app designers'. A remarkable achievement in such a short time.
---
KD Web is a high-end digital agency, specialising in web design and SEO services, based in Harley Street London. Established in 1996, KD Web one of the oldest Web Design and SEO Companies in London employing over 25 professional staff and growing, all of them based in-house at our London studios. Our mission has always been to employ the best and most experienced candidates we can find to head up each of our departments so that we can continue to be the market leaders in our field. If you are looking for one of the best SEO Companies in London, KD Web should be your first and only choice.