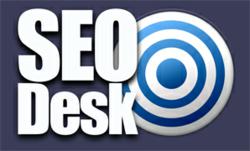 (PRWEB UK) 9 June 2013
E-Motion Images are delighted that the work of their chief photographer Phil Bourne was recently featured in the Spring issue of the prestigious "Your London Wedding" Magazine. The magazine provides regular insight and helpful advice into the best places to get married in London to ensure that a couple's special day is as happy and as unique as them.
Phil, recognised as one of the main wedding photographers in London, was specially selected for the wedding day photo-shoot which took place at One Whitehall Place. This venue is a natural choice for couples in London and Phil worked alongside a huge team to showcase the style and grandeur of the venue and of the difference a quality photographer can make to wedding day photos. Phil was on hand with make-up artists, stylists, musicians from a string quartet and of course, florists to ensure that the magic of a London wedding day was captured in great style and class.
With so many London wedding photographers to choose from, this was a huge accolade for Phil Bourne to be invited to be the photographer for the shoot and E-Motion Images were delighted to play a part in the special occasion. This is the attitude and quality that the company aims to bring to all of the weddings they provide photography services for and this accolade comes at the perfect time in the run-up to the summer 2013 wedding season.
The firm aims to blend the traditional style of wedding photographs with a more modern editorial feel which helps to capture the special moments and atmosphere of the big day. This ensures that even when the bride and groom are too busy to see everything that is going on, they can relax knowing that their day is being captured to be enjoyed later.
About E-Motion Images:
E-Motion Images, with world-renowned photographer Phil Bourne at the helm, have been providing brides and grooms with perfect memories of their happy day since 2009. Phil brings a pedigree which has seen him work for publications such as the New York Times, the NME, the Guardian, Rolling Stone and so much more. The firm aims to provide a modern take on the traditional wedding photography set, combining the standard images with an editorial feel to capture the full range of emotions on a couple's special day.