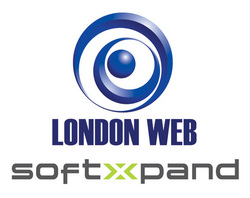 SoftXpand is a natural choice for any organisation that is serious about its green commitments and is striving to make a significant impact on its carbon footprint
London, UK (PRWeb UK) June 4, 2010
London Web has been appointed by Miniframe, supplier of innovative desktop virtualisation software SoftXpand, as the exclusive distributor for supplying its award-winning multi-user solution to the UK and Eire markets.
This announcement comes several days after MiniFrame was awarded the Frost & Sullivan 2010 European Desktop Virtualisation Product Innovation Green Excellence Award. The award is the latest in a series of Green IT Industry awards given to MiniFrame in recognition of the company and its product as leaders in Green IT initiatives across all market sectors.
London Web Managing Director, Jamie Easterman stated, "SoftXpand is a natural choice for any organisation that is serious about its green commitments and is striving to make a significant impact on its carbon footprint and implement cost savings based on reduced power consumption. We have never seen technology like SoftXpand that benefits as many organisations with significant, tangible reductions in IT purchasing and running costs. We have implemented SoftXpand with a variety of public and private sector clients and the total savings in cost and ownership are compelling without sacrificing performance for end users. Verifiable 80% energy savings are easily achievable."
MiniFrame Marketing and Sales VP, Emmanuel Boutboul, commented: "The UK is one of the major markets for MiniFrame and working with the right partner is essential. We are delighted at the new partnership with London Web and look forward to a successful business relationship in the coming years. We strongly believe that, together with London Web, we will significantly increase our activities in the UK."
MiniFrame's innovative SoftXpand Xpress software enables sharing of Windows-based machines. The software converts a single desktop PC into a system capable of supporting up to 8 users simultaneously - each logged on with their own desktop, monitor, keyboard and mouse. Since SoftXpand is not based on thin client technology, it delivers high-performance video options to each user. Video support is provided by installing additional video cards into the PC or by connecting low-cost Plug and Play display adapters via USB.
Implementing MiniFrame's technology offers other benefits such as reducing e-waste generation and disposal costs by more than 80%. Heat output from PCs is reduced significantly - decreasing air-conditioning system consumption. IT departments can significantly cut costs in deploying software and hardware upgrades as well as reducing switch and cable requirements.
SoftXpand Xpress is already being used by over 100,000 organisations across the globe and has immense potential to become a leading desktop virtualisation solution on the market owing to its "green" credentials and cost effectiveness. The solution is ideal for applications in a variety of industries including education, call centres, manufacturing companies, small and medium - sized businesses (SMBs), financial institutions, government organisations, hotels and Internet cafes.
SoftXpand is now available from London Web for immediate 30-day trial and purchase from http://softxpand.londonweb.net
About MiniFrame:
MiniFrame founded in 2003, adheres to its commitment to provide more for less software-only, multi-user solutions at a fraction of the cost of standard PC solutions. SoftXpand enables extensive reductions in computing costs and up to 70% in TCO, in addition to improving PC management. SoftXpand is distributed worldwide through regional resellers.
MiniFrame's vision is to play a leading role in desktop virtualisation. The company intends to leverage SoftXpand software technology and to develop product suites that address various vertical markets, while providing smooth migration from any computing environment to a complete "Cloud Computing" solution.
About London Web:
London Web is a provider of global IT, Internet solutions and services to all sectors. The company provides software, secure hosting, systems integration and technical support services to organisations of all sizes including the NHS and Government sectors. London Web is the exclusive distributor of software used by the NHS for connecting BlackBerry devices to the national NHS mail system.
London Web services markets directly and through reseller partners around the Globe and is continuously seeking to expand its international and local reseller network, offering a unique window of opportunity to its partners.
For sales or partnership inquiries visit http://www.londonweb.net or contact London Web as below:
London Web Limited
Tel.: +44 208 349 4500
http://softxpand.londonweb.net
softxpand (at) londonweb (dot) net
###